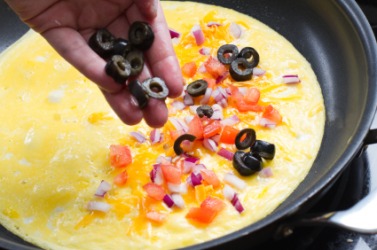 Adding additional olives.
adjective
The definition of additional is something more that has been put in, or something added on.

An example of the word additional is when a pie is being made and more of a spice must be added.
---
additional
---
additional

Adjective
(not comparable)
Supplemental or added to something.
Noun
(plural additionals)
Something added.
---