nascent

na·scent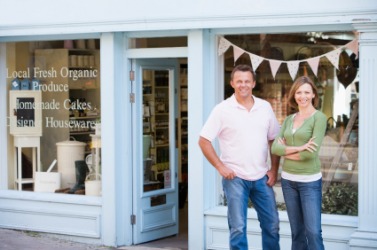 A couple stand outside their nascent business.
adjective
Nascent is defined as something that is just beginning.

A brand new company that is just opening is an example of a company that would be described as nascent.
---
nascent
coming into being; being born
beginning to form, start, grow, or develop: said of ideas, cultures, etc.

Chem.

designating or of the state of an element just released from a compound and having unusual chemical activity because atoms of the element have not combined to form molecules: nascent chlorine
Origin of nascent
Classical Latin
nascens
, present participle of
nasci
, to be born: see genus
---
nascent
adjective
Coming into existence; emerging: "the moral shock of our nascent imperialism" ( Richard Hofstadter )
Origin of nascent
Latin
nāscēns
nāscent-
present participle of
nāscī
to be born
; see
genə-
in Indo-European roots.
Related Forms:
---
nascent

Adjective
(not comparable)
Describing the state, aspect, or practice of an abstract concept.
(chemistry) Of the state of an element at the time it is being generated from some compound or transitioning from one state to another; Newly released from a compound (especially Hydrogen) by a chemical reaction or electrolysis and possessing heightened reactivity; Newly synthesized (especially protein or RNA) by translation or transcription.
Origin
From Latin nascÄ"ns, present participle of nascor ("I am born").
---