retribution

ret·ri·bu·tion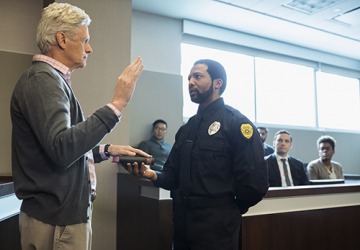 Even though Perry was nervous to testify in court for fear of retribution from the defendant, he didn't have a choice because he was subpoenaed.
noun
Retribution is defined as something done to get back at someone or the act of punishing someone for their actions.

An example of retribution is when someone gets the death penalty for committing murder.
---
retribution
Archaic

suitable repayment for one's actions; requital
punishment for evil done
Origin of retribution
Middle English
retribucioun
from Old French
retribution
from Ecclesiastical Late Latin
retributio
from Classical Latin
retributus,
past participle of
retribuere,
to repay from
re-,
back +
tribuere,
to pay: see tribute
---
retribution
noun
Punishment administered in return for a wrong committed.
Theology Punishment or reward distributed in a future life based on performance in this one.
Origin of retribution
Middle English
retribucion
repayment, reward
from
Old French
retribution
from
Late Latin
retribūtiō
retribūtiōn-
from
Latin
retribūtus
past participle of
retribuere
to pay back
re-
re-
tribuere
to grant
; see
tribe
.
Related Forms:
re·trib′u·tive re·trib′u·to·ry

adjective
---
retribution

Noun
(plural retributions)
Punishment inflicted in the spirit of moral outrage or personal vengeance.

1. Revenge is for an injury; retribution is for a wrong.
2. Retribution sets an internal limit to the amount of the punishment according to the seriousness of the wrong; revenge need not.
3. Revenge is personal; the agent of retribution need have no special or personal tie to the victim of the wrong for which he exacts retribution.
4. Revenge involves a particular emotional tone, pleasure in the suffering of another, while retribution need involve no emotional tone.
Origin
Latin, from retribuere ("assign again").
---