penalty

pen·al·ty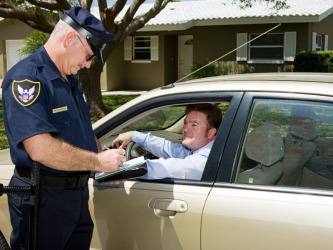 Getting a ticket is a penalty for speeding.
noun
The definition of a penalty is a punishment, fine or a negative result of an act.

An example of a penalty is having to attend traffic school for a getting a speeding ticket.
---
penalty
noun
pl.
-·ties
a punishment fixed by law, as for a crime or breach of contract
the disadvantage, suffering, handicap, etc. imposed upon an offender or one who does not fulfill a contract or obligation, as a fine or forfeit; specif., a forfeit paid for withdrawal before maturity of invested funds
any unfortunate consequence or result of an act or condition

Sports

any disadvantage, as a loss of yardage or the removal of a player, imposed because of infraction of a rule
Origin of penalty
Late Middle English
penalyte
from Medieval Latin
poenalitas
from Classical Latin
poenalis:
see penal
---
penalty
noun
pl.
pen·al·ties
A punishment imposed for a violation of law.
A sum established by a contract to be forfeited in lieu of actual damages in the event of a breach of the contract.
The disadvantage or painful consequences resulting from an action or condition: neglected his health and paid the penalty.
Sports

a. A punishment, handicap, or loss of advantage imposed on a team or competitor for infraction of a rule.

b. An infraction of a rule; a foul.

c. A penalty kick.

d. A penalty shot.

Games Points scored in contract bridge by the opponents when the declarer fails to make a bid.
Origin of penalty
Middle English
penalte
from
Old French
penalite
from
Medieval Latin
poenālitās
from
Latin
poenālis
penal
; see
penal
.
---
penalty

Noun
(plural penalties)
A punishment for violating rules of procedure.
(soccer) A direct free kick from the penalty spot, taken after a defensive foul in the penalty box; a penalty kick.
(ice hockey) A punishment for an infraction of the rules, often in the form of being removed from play for a specified amount of time.

A penalty was called when he tripped up his opponent.
---