punishment

pun·ish·ment
noun
Punishment is the act of inflicting a consequence or penalty on someone as a result of their wrongdoing, or the consequence or penalty itself.

The act of grounding or spanking a child for wrongdoing is an example of punishment.
A grounding or a spanking is an example of a punishment.
---
punishment
a punishing or being punished
a penalty imposed on an offender for a crime or wrongdoing
harsh or injurious treatment
---
punishment
noun
The imposition of a penalty or deprivation for wrongdoing: the swift punishment of all offenders.
A penalty imposed for wrongdoing: "The severity of the punishment must … be in keeping with the kind of obligation which has been violated" ( Simone Weil )
Rough treatment or use: These old skis have taken a lot of punishment over the years.
---
punishment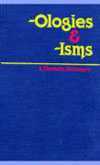 See also banishment; crime
amercement
1.
punishment or penalty applied at the discretion of a court or other authority, as contrasted with a penalty predetermined by statute.
2.
the imposing of such a penalty. —
amercer,

n.
caneology
Humorous.
advocacy of the use of a cane in corporal punishment.
elinguation
Obsolete,
the process of removing the tongue.
eviration
Obsolete,
the act of castrating.
excecation
Obsolete,
the process of blinding.
fustigation
beating with a stick or club.
mastigophobia
an abnormal fear of being beaten. Also called
rhabdophobia
.
poinephobia
an abnormal fear of punishment.
---
punishment

Noun
(plural punishments)
Origin
From the Anglo-Norman punisceement, punisement, punishement, punissement, punisshement and the Middle French punissement, from the Old French pugnissement, from puniss- (the long stem (see the French -iss-) of punir ("to punish")) + -ment (see the English -ment). Compare the English nouns punishing and punition.
---
punishment - Legal Definition
n
Sanctions such as fine, confinement, or loss of rights to property administered to a person convicted of a crime.
---