antiquity

an·tiq·ui·ty
noun
Antiquity is defined as the time in history that preceded the Middle Ages.

An example of someone familiar from the period of Antiquity is Constantine the Great.

The definition of antiquity refers to the state of being old.

An example of something that is in a state of antiquity is a very old car.

Antiquity refers to a long ago time.

An example of a time that could be referred to as antiquity is the early 1900's.
---
antiquity
noun
pl.
-·ties
the early period of history, esp. before the Middle Ages
the quality of being ancient or old: a statue of great antiquity
the people of ancient times
[pl.]

relics, monuments, etc. of the distant past
ancient manners, customs, etc.
Origin of antiquity
Middle English and Old French
antiquite
from Classical Latin
antiquitas
from
antiquus
: see antique
---
antiquity
noun
pl.
an·tiq·ui·ties
Ancient times, especially the times preceding the Middle Ages.
The people, especially the writers and artisans, of ancient times: inventions unknown to antiquity.
The quality of being old or ancient; considerable age: a carving of great antiquity.
often antiquities Something, such as an object or a relic, belonging to or dating from ancient times.
---
antiquity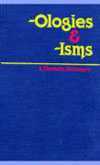 See also greece and greeks; history.
antediluvian
a person who lived before the Flood. —
antediluvian,
adj.
antiquarianism
an interest in the customs, art, and social structure of earlier peoples and civilizations. —
antiquarian,
n., adj.
archaeography
the field of description of antiquities. —
archaeographical,
adj.
—
archaeographer,
n.
archaeology, archeology
the scientific study of human remains and artifacts. —
archaeologist, archeologist,
n.
—
archeologie, archaeologic, archeological, archaeological,
adj.
Assyriology
the study of the language and culture of ancient Assyria. —
Assyriologist,
n.
—
Assyriological,
adj.
classicism
the principles or style of classic art or literature. —
classicist,
n.
Egyptology
the study of ancient Egyptian language, history, and culture. —
Egyptologist,
n.
—
Egyptological,
adj.
epigraphy
the deciphering and interpreting of ancient inscriptions. —
epigraphist, epigrapher,
n.
—
epigraphic, epigraphical,
adj.
Etruscology
the study of Etruscan civilization, especially its artifacts and language. —
Etruscologist,
n.
Hellenism
Ancient Greek culture and ideals. —
Hellenist,
n.
lipsanography
Rare.
the research and composition of treatises about relics. —
lipsanographer,
n.
momiology
the study of mummies.
paleography
the study of ancient writings, including inscriptions. —
paleographer, palaeographer,
n.
—
paleographic, palaeographic,
adj.
papyrology
the study of ancient writings on papyrus. —
papyrologist,
n.
post-diluvian
a person who lived after the Flood. —
post-diluvian,
adj.
Romanism
the policies and actions distinctive of ancient Rome.
---
antiquity

Noun
(plural antiquities)
Ancient times; former ages; times long since past.

Cicero was an eloquent orator of antiquity.

The ancients; the people of ancient times.
(often constructed as an uncountable plural) A relic or monument of ancient times; as, a coin, a statue, etc.; an ancient institution.
State of being ancient or of ancient lineage.
Origin
From Middle English antiquytee, from Old French antiquité, from Latin antiquitas, from antiquus; see antique, antic. Compare with French antiquité.
Noun
(uncountable)
As a proper noun, usually used to refer to the period of Ancient Greece and Ancient Rome.
---