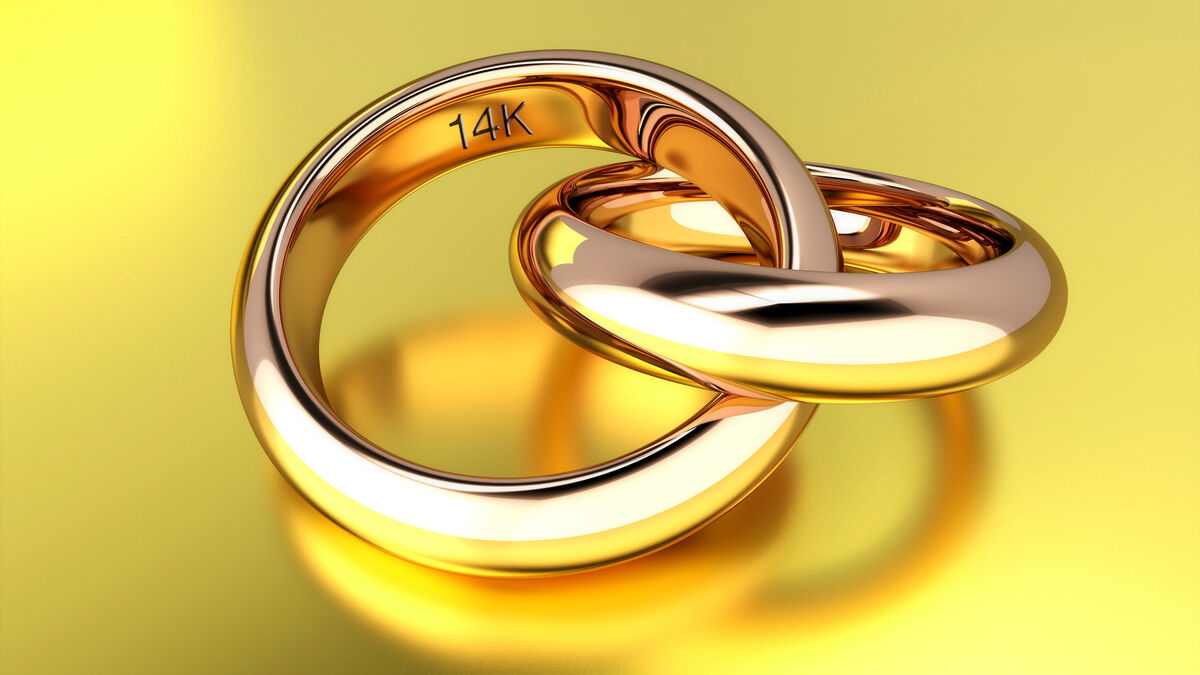 Most pieces of jewelry feature stamps with abbreviations, sometimes a legal requirement for luxury goods. You'll also see standard jewelry abbreviations on appraisals and other important documents. This handy jewelry abbreviations list will help you understand what they all mean.
Standard Jewelry Abbreviations for Metals
Jewelry can be made from a variety of metals, including gold, silver, and platinum. Each piece is stamped to mark its metal content, and you can also use the abbreviation to tell if the piece is plated or solid. These are a few of the most common abbreviations you'll see:
10K - 10 karat gold
14K - 14 karat gold
24K - 24 karat gold
ABF - Antique brass finish or antique bronze finish
ABP - Antique brass-plated
ACF - Antique copper finish
ACP - Antique copper plated
ACS - Art clay silver
AGF - Antique gold finish
AGP - Antique gold plated
ANP - Antique nickel plated
ARF - Antique rhodium finish or imitation rhodium finish
ARP - Antique rhodium plated
ASF - Antique silver finish
ASP - Antique silver plated
BHG - Black Hills gold
BRF - Brass finish or bronze finish
BRP - Brass plated or bronze plated
CPF - Copper finish
CPP - Copper plated
GC - Gold colored metal
GE - Gold electroplated
GF - Gold finish or gold filled
GP - Gold plated
GP/SS - Gold plated over sterling silver, also known as "vermeil"
NF - Nickel free
Plat - Platinum
Pall - Palladium
PMC - Precious metal clay
RGF - Rose gold finish
RGP - Rose gold plated
SC - Silver colored metal
SLF - Silver finish
SLP - Silver plated
SS - Sterling silver
Jewelry Abbreviations for Gems and Gem Measurements
Abbreviations are important for understanding the value and characteristics of gems. This jewelry abbreviations list is particularly important in diamond grading.
CT - Carat
CTW - Carat total weight
CZ - Cubic zirconia
F - Flawless
I - Included (I1, I2, I2)
IF - Internally flawless
SI - Slightly included (SI1, S12)
TW - Total weight
VSI - Very slightly included (VS1, VS2)
VVSI - Very very slightly included (VVS1, VVS2)
Standard Abbreviations for Jewelry Manufacturers
Jewelry manufacturers and designers use maker's marks or stamps that feature their logo, name, or initials. In some cases, these can look like abbreviations. There are thousands of different maker's marks in current and previous use, but these are a few of the common ones that use acronyms:
ACB - Annie Costello Brown
CJ - Charles Jewelers
DY - David Yurman
JD - Justin Davis
JF - Jean François
JH - John Hardy
RLM - Robert Lee Morris
SK - Scott Kay
VCA - Van Cleef & Arpels
Abbreviations for Professional Associations
You may see these abbreviations on legal documents, like appraisals, or on descriptions for various pieces. They refer to professional jewelry associations and institutions or appraisal accreditation:
AG - Accredited Gemologist
AGA - Accredited Gemologist Association or Accredited Gem Appraiser
AGI - Accredited Gemological Institute
AGS - American Gem Society or American Gemological Society
AGSL - American Gem Society Laboratory
AGTA - American Gem Trade Association
AIGS - Asian Institute of Gemological Science
AIJV - Association of Independent Jewellery Valuers
AJDC - American Jewelry Design Council
AJP - Accredited Jewelry Professional
ASA - American Society of Appraisers
ASJH - American Society of Jewelry Historians
DCA - Diamond Council of America
CG - Certified Gemologist
CGA - Certified Gemologist Appraisers
CIG - Canadian Institute of Gemmology
CPAA - Cultured Pearl Association of America
CW - Certified Watchmaker
EGL - European Gemological Laboratory
GANA - Gem Artists of North America
GG - Graduate Gemologist
GIA - Gemological Institute of America
ICGA - Independent Certified Gemologist Appraiser
IGI - International Gemological Institute
IGS - International Gem Society
MAG - Metal Arts Guild
MGA - Master Gemologist Appraiser
NAJA - National Association of Jewelry Appraisers
RJ - Registered Jeweler
SAS - Society of American Silversmiths
SNAG - Society of North American Goldsmiths
Better Understanding of Jewelry
Throughout history, jewelry has had an important role in fashion and appearance, as well as creative expression and wealth. Learning how to read the abbreviations associated with this art can help you better understand the value and features of the pieces you encounter.