related

re·lat·ed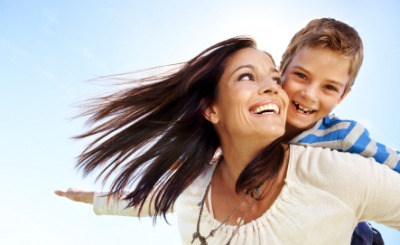 A mother is related to her son.
adjective
The definition of related is being associated with.

An example of related people are a brother and a sister.
---
related
narrated; recounted; told
connected or associated, as by origin or kind; specif., connected by kinship, marriage, etc.; of the same family

Music

closely connected melodically or harmonically: said of tones, chords, etc.
---
related
adjective
Being connected; associated.
Connected by kinship, common origin, or marriage.
Music Having a close harmonic connection.
Related Forms:
---
related

Adjective
(comparative more related, superlative most related)
Standing in relation or connection.

Electric and magnetic forces are closely related.

Being a relative of.

Everyone is related to their parents.

Narrated; told.
(music) Same as the adjective relative.
(mathematics) Fulfilling a relation.
(in combination) Having a relationship with the thing named

Gun-related crime.
Verb
Simple past tense and past participle of relate.
---