slothful

sloth·ful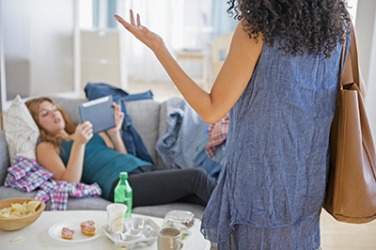 Sarah gets frustrated with her roommate's slothful tendencies.
adjective
The definition of slothful is very lazy.

An example of a slothful person is someone who never lifts a finger to help his parents with chores.
---
slothful
characterized by sloth; indolent; lazy
---
slothful
adjective
Disinclined to work or exertion; lazy. See Synonyms at
lazy
.
Related Forms:
---
slothful

---