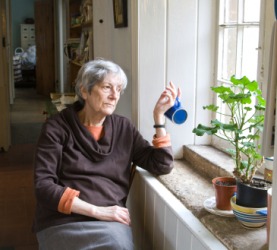 A woman feeling listless.
adjective
The definition of listless is someone who is lacking in energy or vitality and does not extend physical effort.

An example of someone who would be described as listless is a depressed person who lays around all day.
---
listless
having no interest in what is going on about one, as a result of illness, weariness, dejection, etc.; spiritless; languid
characterized by such a feeling
Origin of listless
list + -less
---
listless
adjective
Lacking energy or disinclined to exert effort; lethargic: felt tired and listless.
Characterized by a lack of energy or interest: a listless glance.
Origin of listless
Middle English
listles
probably from
liste
desire
(
from
listen
to desire
; see
list
5
. )
-les, -lesse
-less
Related Forms:
---
listless

Origin
From list + -less.
---