effective

ef·fec·tive
adjective
The definition of effective is something that is able to achieve a desired outcome or end result.

An example of effective is a good solid argument that lets you convince others of your point.
---
effective
having an effect; producing a result
producing a definite or desired result; efficient
in effect; operative; active
actual, not merely potential or theoretical
making a striking impression; impressive
equipped and ready for combat
Origin of effective
Middle English and Old French
effectif
from Classical Latin
effectivus
a soldier, unit, etc. equipped and ready for combat: usually used in pl.
---
effective
adjective
a. Having an intended or expected effect.

b. Producing a strong impression or response; striking: gave an effective performance as Othello.

Operative; in effect: The law is effective immediately.
Existing in fact; actual: a decline in the effective demand.
Prepared for use or action, especially in combat.
noun
A soldier or a piece of military equipment that is ready for combat.
Related Forms:
ef·fec′tive·ness ef′fec·tiv′i·ty

noun
---
effective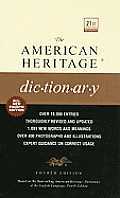 effective
effectual
efficacious
efficient
These adjectives mean producing or capable of producing a desired effect:
an effective reprimand; an effectual complaint; an efficacious remedy; the efficient cause of the revolution.
---

Adjective
(comparative more effective, superlative most effective)
Having the power to produce a required effect or effects.

The pill is an effective method of birth control.

Producing a decided or decisive effect.

The president delivered an effective speech!

Efficient, serviceable, or operative, available for useful work.

How long does it take to make a bunch of civilians an effective military force?
My effective income after taxes and child support is $500 a month.
The effective radiated power is determined by multiplying the transmitter power output with the antenna gain.
The effective voltage of an alternating current is 0.7 times its peak voltage.

Actually in effect.

The curfew is effective at midnight.
Noun
(plural effectives)
(military) A soldier fit for duty.
Origin
France:effectif (late 14c)< Latin: effectus < efficiō ("productive, effective")
---