cool

cool
adjective
The definition of cool is slightly chilly, but not cold, or a slang term for popular or in style.

An example of cool is typical New England fall weather.
An example of cool is the latest fashionable pair of jeans.
---
cool
moderately cold; neither warm nor very cold
tending to reduce discomfort in warm or hot weather: cool clothes

not excited; calm; composed: cool in an emergency
marked by control of the emotions; restrained: cool jazz

Informal

emotionally uninvolved; uncommitted; dispassionate

showing dislike or indifference; not cordial: a cool manner
calmly impudent or bold
not suggesting warmth: said of colors in the blue-green end of the spectrum

Slang

very good, pleasing, etc.; excellent

Slang

in agreement or accord
Origin of cool
Middle English and Old English
col
from Indo-European base an unverified form
gel-,
cold, to freeze from source chill, cold, Classical Latin
gelu
a cool place, time, thing, part, etc.: the cool of the evening

Slang

cool, dispassionate attitude or manner
to become cool or colder
Origin of cool
ME
colien
< OE
colian,
to cool
cool down
to lower the body temperature, pulse, etc. after vigorous exercise
to become less heated, passionate, agitated, angry, etc.
cool off
to calm down
to lose enthusiasm, interest, etc.
cool out
Slang
to make or become relaxed, calm, mollified, etc.: soothing words cooled him out
play it cool
Informal
to exercise strict control over one's emotions; stay aloof, unenthusiastic, or uncommitted
---
cool
adjective
cool·er, cool·est
Neither warm nor very cold; moderately cold: fresh, cool water; a cool autumn evening.
Giving or suggesting relief from heat: a cool breeze; a cool blouse.
Marked by calm self-control: a cool negotiator.
Marked by indifference, disdain, or dislike; unfriendly or unresponsive: a cool greeting; was cool to the idea of higher taxes.
Of, relating to, or characteristic of colors, such as blue and green, that produce the impression of coolness.
Slang

a. Knowledgeable or aware of the latest trends or developments: spent all his time trying to be cool.

b. Excellent; first-rate: has a cool sports car; had a cool time at the party.

c. Acceptable; satisfactory: It's cool if you don't want to talk about it.

Slang Entire; full: worth a cool million.
adverb
Informal In a casual manner; nonchalantly: play it cool.
verb
cooled, cool·ing, cools
verb
transitive
To make less warm.
To make less ardent, intense, or zealous: problems that soon cooled my enthusiasm for the project.
Physics To reduce the molecular or kinetic energy of (an object).
verb
intransitive
To become less warm: took a dip to cool off.
To become calmer: needed time for tempers to cool.
noun
A cool place, part, or time: the cool of early morning.
The state or quality of being cool.
Composure; poise: "Our release marked a victory. The nation had kept its cool" ( Moorhead Kennedy )
Origin of cool
Middle English
cole
from
Old English
cōl
; see
gel-
in Indo-European roots.
Related Forms:
Our Living Language
The usage of
cool
as a general positive epithet or interjection has been part and parcel of English slang since World War II, and has even been borrowed into other languages, such as French and German. Originally this sense is a development from its use in African American Vernacular English to mean "excellent, superlative," first recorded in written English in the early 1930s. Jazz musicians who used the term are responsible for its popularization during the 1940s. As a slang word expressing generally positive sentiment, it has stayed current (and cool) far longer than most such words. One of the main characteristics of slang is the continual renewal of its vocabulary and storehouse of expressions: in order for slang to stay slangy, it has to have a feeling of novelty. Slang expressions meaning the same thing as
cool,
like
bully, capital, hot, groovy, hep, crazy, nervous, far-out, rad, tubular, def,
and
phat
have for the most part not had the staying power or continued universal appeal of
cool.
---
cool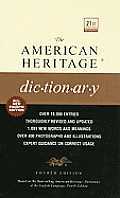 cool
composed
collected
unruffled
nonchalant
imperturbable
detached
These adjectives indicate absence of excitement or discomposure in a person, especially in times of stress.
Cool
usually implies merely a high degree of self-control, but it may also indicate aloofness:
"Keep strong, if possible. In any case, keep cool. Have unlimited patience"
(B.H. Liddell Hart).
"An honest hater is often a better fellow than a cool friend"
(John Stuart Blackie).
Composed
implies serenity arising from self-discipline:
The dancer was composed as she prepared for her recital.
Collected
suggests self-possession:
The witness remained collected throughout the questioning.
Unruffled
emphasizes calm despite circumstances that might elicit agitation:
"with contented mind and unruffled spirit"
(Anthony Trollope).
Nonchalant
describes a casual manner that may suggest, sometimes misleadingly, a lack of interest or concern:
He reacted to the news in a nonchalant manner.
Imperturbable
stresses unshakable calmness usually considered as an inherent trait:
"A man … /Cool, and quite English, imperturbable"
(Byron).
Detached
implies aloofness resulting either from lack of active concern or from resistance to emotional involvement:
He sat through the service with a detached air.
See Also Synonyms at
cold
.
---

---
cool - Computer Definition
A family of tools from Sterling Software for modeling and developing enterprise applications for every major hardware platform. Later owned and marketed by Computer Associates (CA), which purchased Sterling Software in 2000, the product line continues to provide business and data modeling for the enterprise. Look for the COOL products under the CA name of "Advantage Developer Series."
---