cold

cold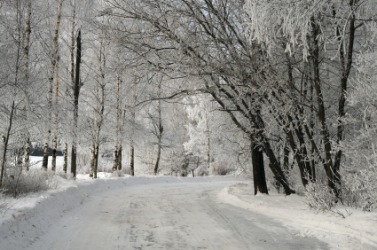 It would be very cold walking down this snowy road.
adjective
The definition of cold is a low temperature or is someone who is not warm and friendly.

An example of cold is 32 degree weather.
An example of cold is a person who doesn't ever say hello or make you feel welcome or comfortable.
noun
Cold is defined as a contagious virus that causes you to have a stuffy nose and sometimes a sore throat and a fever.

An example of a cold is an illness where you are sneezing and coughing and have a runny nose for a day or two as a result of a virus.
---
cold
of a temperature significantly or noticeably lower than average, normal, expected, or comfortable; very chilly; frigid: a cold wind

without the proper heat or warmth: this soup is cold
without the proper heat, warmth, or warm-up period: said of tires, engines, etc.

dead
feeling chilled
without warmth of feeling; unfeeling; indifferent: a cold personality
not cordial or kind; unfriendly: a cold reception
sexually frigid
depressing or saddening; gloomy: to realize the cold truth
not involving one's feelings; detached; objective: cold logic
designating or having colors that suggest cold, as tones of blue, green, or gray
still far from what is being sought: said of the seeker
not strong or fresh; faint or stale: dogs tracking a cold scent
no longer providing new or useful information, clues, etc.: following a cold paper trail

Informal

unconscious: the boxer was knocked cold

Informal

unlucky or ineffective: a cold streak in baseball
Origin of cold
Middle English from Old English (Anglian)
cald
from Indo-European base an unverified form
gel-,
cold from source cool, German
kalt,
Classical Latin
gelidus
absolutely; completely: she was stopped cold
with complete mastery: the actor had the lines down cold
with little or no preparation: to enter a game cold
absence of heat; lack of warmth: often thought of as an active force
a low temperature; esp., one below freezing

the sensation produced by a loss or absence of heat
cold weather
a contagious, viral infection of the respiratory passages, esp. of the nose and throat, characterized by an acute inflammation of the mucous membranes, nasal discharge, malaise, etc.
catch cold
to become ill with a cold
cold comfort
little or no comfort at all
come in from the cold
to come out of exile, isolation, etc.; resume an active role
leave someone cold
to fail to arouse someone's interest
have (or get) cold feet
Informal
to lose courage or resolve as the time of a planned action or event approaches
throw cold water on
to be unenthusiastic about or toward; discourage
---
cold
adjective
cold·er, cold·est
a. Having a low temperature: cold water.

b. Being at a temperature that is less than what is required or what is normal: cold oatmeal.

c. Chilled by refrigeration or ice: cold beer.

a. Feeling no warmth; uncomfortably chilled: We were cold sitting by the drafty windows.

b. Appearing to be dead; unconscious: found him out cold on the floor.

c. Dead: was cold in his grave.

Lacking emotion; objective: cold logic.

a. Having little appeal to the senses or feelings: a cold decor.

b. Designating or being in a tone or color, such as pale gray, that suggests little warmth.

a. Not affectionate or friendly; aloof: a cold person; a cold nod.

b. Exhibiting or feeling no enthusiasm: a cold audience; a cold response to the new play; a concert that left me cold.

c. Devoid of sexual desire; frigid.

Having lost all freshness or vividness through passage of time: dogs attempting to catch a cold scent.
So intense as to be almost uncontrollable: cold fury.
Characterized by repeated failure, especially in a sport or competitive activity: The team fell into a slump of cold shooting.
adverb
To an unqualified degree; totally: was cold sober.
With complete finality: We turned him down cold.
Without advance preparation or introduction: took the exam cold and passed; walked in cold and got the new job.
noun
a. Relative lack of warmth: Cold slows down chemical reactions.

b. The sensation resulting from lack of warmth; chill.

A condition of low air temperature; cold weather: went out into the cold and got a chill.
A viral infection characterized by inflammation of the mucous membranes lining the upper respiratory passages and usually accompanied by malaise, fever, chills, coughing, and sneezing. Also called common cold . Also called coryza .
Origin of cold
Middle English
from
Old English
ceald
; see
gel-
in Indo-European roots.
Related Forms:
---
cold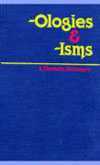 algidity
coldness. —
algid
,
adj
.
cheimaphobia, cheimatophobia
an abnormal fear or dislike of cold.
cryogenics
the branch of physics that studies the production and effects of very low temperatures. —
cryogenic
,
adj
.
cryology
1.
the study of snow and ice.
2.
the science of refrigeration.
cryometer
a thermometer for measuring very low temperatures.
cryometry
the measurement of extremely low temperatures, by means of a cryometer. —
cryometric
,
adj
.
cryophilia
Biology
. a preference for low temperatures. —
cryophile
, n. —
cryophilic
,
adj
.
cryophobia
an abnormal fear of ice or frost.
cryoscopy
the study of the freezing points of fluids.
cryosurgery
a surgical technique using freezing to destroy tissue.
gelidity
the state or condition of being extremely cold. —
gelid
,
adj
.
horripilation
the raising of the hairs on the skin as a response to cold or fear; goose bumps or goose pimples.
lyophilization
a process for preserving substances such as blood or serum by freeze-drying in a high vacuum.
psychroesthesia
an abnormal condition in which part of the body, though warm, feels cold.
psychrophobia
an abnormal fear of the cold.
rhigosis
a feeling or sensation of coldness.
---
cold

---
cold - Computer Definition
---