enthusiastic

en·thu·si·as·tic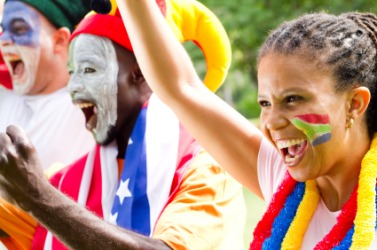 Enthusiastic sports fans.
adjective
The definition of enthusiastic is having great excitement or interest in something.

An example of someone enthusiastic is a child eagerly awaiting her first trip to Disney World.
---
enthusiastic
having or showing enthusiasm; ardent
of, or having the nature of, enthusiasm
Origin of enthusiastic
Classical Greek
enthousiastikos
---
enthusiastic
adjective
Having or demonstrating enthusiasm.
Related Forms:
en·thu′si·as′ti·cal·ly

adverb
---
enthusiastic

Adjective
(comparative more enthusiastic, superlative most enthusiastic)
---