adjective
The definition of interested is the giving of attention to something or the people or things involved.

An example of interested is wanting to follow every minute of a television drama.
An example of interested are the parties involved in a court case.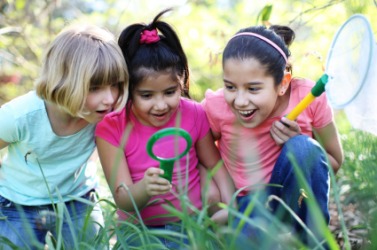 These children are very interested in something in the grass.
---
interested definition by Webster's New World
adjective
having an interest or share; concerned
influenced by personal interest; biased or prejudiced
feeling or showing interest, or curiosity
Webster's New World College Dictionary Copyright © 2010 by Wiley Publishing, Inc., Cleveland, Ohio. Used by arrangement with John Wiley & Sons, Inc.
---
interested definition by American Heritage Dictionary
adjective
Having or showing curiosity, fascination, or concern: I'm interested to hear about your family.
Possessing a right, claim, or stake: an interested party in the estate. See Usage Note at disinterested.
Related Forms: