rhapsodic

rhap·sod·ic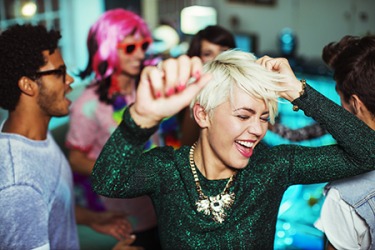 The rhapsodic music at the club gets everyone out on the dance floor.
adjective
The definition of rhapsodic is like the passion or enthusiasm of a rhapsody.

An example of something rhapsodic is a song that makes everyone dance and sing.
---
rhapsodic
of, characteristic of, or having the nature of, rhapsody; extravagantly enthusiastic; ecstatic
Origin of rhapsodic
Classical Greek
rhaps?idikos
---
rhapsodic
also rhap·sod·i·cal
adjective
Of, resembling, or characteristic of a rhapsody.
Immoderately impassioned or enthusiastic; ecstatic.
Related Forms:
---
rhapsodic

---