adjective
The definition of keen is something sharp or intense.

An example of keen is a sharp knife.
An example of keen is a witty sense of humor.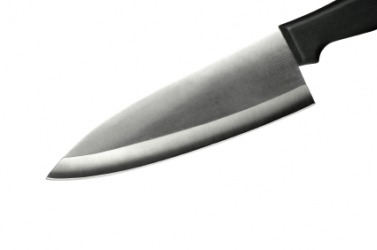 A keen knife.
---
keen definition by Webster's New World
adjective
having a sharp edge or point; that can cut well: a keen knife, a keen edge
sharp or cutting in force; piercing: a keen appetite, a keen wind
sharp and quick in seeing, hearing, thinking, etc.; acute: keen eyes, a keen intelligence
sharp-witted; mentally acute; shrewd
eager; enthusiastic; much interested: often with about, on, etc.
strongly felt or perceived; intense; strong: keen desire, a keen scent
☆

Slang

good, fine, etc.: a generalized term of approval
Origin: Middle English kene ; from Old English cene, wise, learned, akin to German kühn, bold ; from Indo-European base an unverified form ĝen-, to know: the principal senses spring from the basic notion "capable"
noun
Irish
a wailing for the dead; dirge
Origin: Irish caoine ; from caoinim, I wail
intransitive verb
Irish

to lament or wail for the dead
to make a wailing, shrill, or mournful sound suggestive of a keen
transitive verb
to utter in a wailing tone
Webster's New World College Dictionary Copyright © 2010 by Wiley Publishing, Inc., Cleveland, Ohio. Used by arrangement with John Wiley & Sons, Inc.
---
keen definition by American Heritage Dictionary
adjective
keen·er
,
keen·est
Having a fine, sharp cutting edge or point.
Having or marked by intellectual quickness and acuity. See Synonyms at sharp.
Acutely sensitive: a keen ear.
Sharp; vivid; strong: "His entire body hungered for keen sensation, something exciting" (Richard Wright).
Intense; piercing: a keen wind.
Pungent; acrid: A keen smell of skunk was left behind.

a. Ardent; enthusiastic: a keen chess player.

b. Eagerly desirous: keen on going to Europe in the spring.

Slang Great; splendid; fine: What a keen day!
Origin: Middle English kene, from Old English cēne, brave.
Related Forms:
noun
A loud, wailing lament for the dead.
intransitive verb
keened
,
keen·ing
,
keens
To wail in lamentation, especially for the dead. See Synonyms at
cry
.
Origin: From Irish Gaelic caoineadh, from caoninim, I lament, from Old Irish caínim, coínim, perhaps of Brittonic origin.
Related Forms: