snow

snow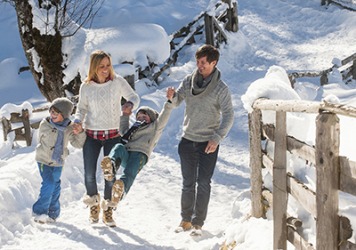 The family went for a walk in the snow.
noun
Snow means particles of frozen water vapor, a mass of this substance or something that resembles this substance, or is slang for cocaine or heroin.

An example of snow is the white fluff that falls from the sky during the winter in New York.
An example of snow is are the spots on a television screen when the transmission signal is not strong.
verb
Snow is defined as to shower, fall or cover with a frozen water vapor substance from the sky, or to say or do something to deceive someone.

An example of snow is for this substance to come down from the sky on Christmas.
An example of snow is for someone who is interviewing for a job to tell the interviewer about experience which they don't have.
---
snow
particles of water vapor which when frozen in the upper air fall to earth as soft, white, crystalline flakes

a falling of snow
snowy weather

a mass or accumulation of fallen snow

Old Poet.

whiteness
something like snow in whiteness, texture, etc.
fluctuating spots appearing on a television screen as a result of a weak signal, shot effect, etc.

Slang

cocaine or heroin
Origin of snow
Middle English from Old English
snaw
, akin to German
schnee
from Indo-European base an unverified form
sneigwh-
, to snow, an unverified form
snoigwhos
, snow from source Old Irish
snechta
, Russian
sneg
, Classical Latin
nix
(gen.
nivis
)
to fall as or like snow
Origin of snow
ME
snowen
< OE
sniwian
to shower or let fall as or like snow
to cover, obstruct, etc. with or as with snow: usually with in, under, etc.

Slang

to deceive, mislead, or win over by glib talk, flattery, etc.
snow under
to weigh down or overwhelm with work, etc.
to defeat decisively
Snow
Baron Snow of Leicester 1905-80; Eng. novelist & physicist
---
snow
noun
Frozen precipitation consisting of hexagonally symmetrical ice crystals that form soft, white flakes.
A falling of snow; a snowstorm.
Something resembling snow, as:

a. The white specks on a television screen resulting from weak reception.

b. Slang Cocaine.

c. Slang Heroin.
verb
snowed, snow·ing, snows
verb
intransitive
To fall as or in snow.
verb
transitive
To cover, shut off, or close off with snow: We were snowed in.
Slang To overwhelm with insincere talk, especially with flattery.
Phrasal Verbs:
snow under
To overwhelm:
I was snowed under with work.
To defeat by a very large margin.
Origin of snow
Middle English
from
Old English
snāw
; see
sneigwh-
in Indo-European roots.
---
snow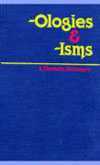 ---
snow

---
snow - Computer Definition
The flickering snow-like spots on a video screen caused by display electronics that are too slow to respond to changing data.
---