blanket

blan·ket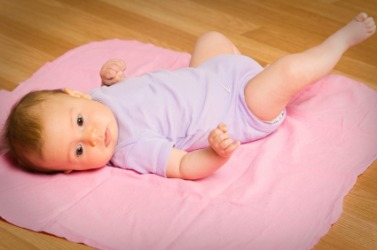 A baby laying on a pink blanket.
adjective
The definition of blanket is something that covers all cases or all instances of something.

A law banning all guns would be an example of a blanket ban on guns.
noun
A blanket is defined as something that covers another surface completely, or is a soft piece of cloth or material that is used to cover.

When snow has completely covered over all of the land, this is an example of a blanket of snow.
A large flat piece of cotton that is on your bed that you use to cover yourself when you get cold is an example of a blanket.
verb
Blanket means to cover something completely or to stifle something.

When snow covers the entire earth this is an example of when the snow blankets the earth.
When a window keeps noise from entering your home, this is an example of when it blankets the noise.
---
blanket
a large piece of cloth, often of soft wool, used for warmth as a bed cover or a covering for animals
anything used as or resembling a blanket; covering: a blanket of leaves
Origin of blanket
Middle English from Old French
blanchet,
diminutive of
blanc,
white: see blank
covering a group of conditions or requirements; including many or all items: a blanket insurance policy
to cover with or as with a blanket; overspread; overlie
to apply uniformly to: said of regulations or rates
to cut off wind from the sails of (another boat) by passing close to windward, as in yacht racing
to suppress; hinder; obscure: a powerful radio station blankets a weaker one

Archaic

to toss in a blanket, as in punishment
---
blanket
noun
A large piece of woven material used as a covering for warmth, especially on a bed.
A layer that covers or encloses: a thick blanket of snow.
adjective
Applying to or covering all conditions or instances: a blanket insurance policy.
Applying to or covering all members of a class: blanket sanctions against human-rights violators.
transitive verb
blan·ket·ed, blan·ket·ing, blan·kets
To cover with or as if with a blanket: leaves that blanket the ground.
To cover so as to inhibit, suppress, or extinguish: blanketed the grease fire with sand.
To apply to generally and uniformly without exception: high telephone service charges that blanketed our region.
Origin of blanket
Middle English
from
Old French
an unbleached soft cloth
from
blanc
white
of Germanic origin
; see
bhel-
1
in Indo-European roots.
blanket
Tlingit blanket made of mountain goat wool with a fringe of cedar bark
---
blanket

---
blanket - Computer Definition
---