adjective
The definition of extensive is something that covers a large area or has wide influence or effect.

An example of extensive is a report on owls with information about every type of owl.
YourDictionary definition and usage example. Copyright © 2013 by LoveToKnow Corp.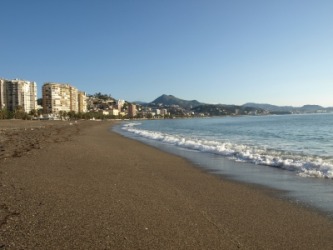 An extensive beach.
Licensed from iStockPhoto
---
adjective
having great extent; covering a large area; vast
having a wide scope, effect, influence, etc.; far-reaching; comprehensive
of or characterized by extension
designating or of farming in which large areas of land are used with minimum expense, resulting in a low yield per acre
Origin: Middle English ; from Classical Latin extensivus ; from extensus: see extensible
Webster's New World College Dictionary
Copyright © 2010 by Wiley Publishing, Inc., Cleveland, Ohio.
Used by arrangement with John Wiley & Sons, Inc.
---
adjective
Large in extent, range, or amount.
Of or relating to the cultivation of vast areas of land with a minimum of labor or expense.
Related Forms:
The American Heritage® Dictionary of the English Language
, 4th edition Copyright © 2010 by Houghton Mifflin Harcourt Publishing Company. Published by Houghton Mifflin Harcourt Publishing Company. All rights reserved.