extended

ex·tend·ed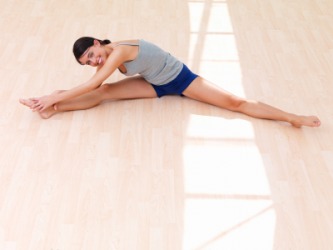 A woman stretches with both legs extended.
adjective
The definition of extended is longer or more than the usual.

An example of extended is the longer back part of a truck; an extended cab.
An example of extended is a warranty for 10 years instead of the usual five.
---
extended
stretched out; spread out
prolonged; continued
enlarged in influence, meaning, scope, effect, etc.; extensive

Printing

designating type with a wider face than is standard for the height
---
extended
adjective
Stretched or pulled out: an extended telescope.
Continued for a long period of time; protracted: had an extended vacation in the Alps.
Enlarged or broad in meaning, scope, or influence: an extended sense of the word

honest

.
Related Forms:
---
extended

Verb
simple past tense and past participle of extend
---