noun
The definition of a layer is a single thickness or coat, or a hen that lays eggs.

An example of a layer is the frosting on a cake.
verb
Layer is defined as to create levels.

An example of layer is to put on foundation, then loose powder, and then blush and bronzer.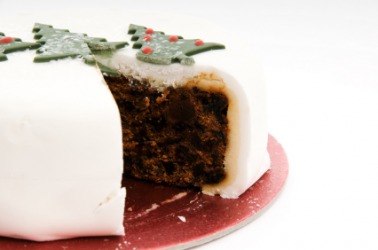 A nice layer of frosting on a cake.
---
layer
noun
a person or thing that lays
a single thickness, coat, fold, or stratum
a shoot or twig (of a living plant) bent down and partly covered with earth so that it may take root
intransitive verb
to form layers
transitive verb
to grow (a plant) by means of a layer ()
to arrange in or as if in layers
to trim and style (hair) to hang in layers
---
layer
noun
a. One that lays: a tile layer.

b. A hen kept for laying eggs.

a. A single thickness of a material covering a surface or forming an overlying part or segment: a layer of dust on the windowsill; a cake with four layers.

b. A usually horizontal deposit or expanse; a stratum: layers of sedimentary rock; a layer of warm air.

c. A depth or level: a poem with several layers of meaning.

Botany A stem that is covered with soil for rooting while still part of the living plant.
An item of clothing worn over or under another.
verb
lay·ered
,
lay·er·ing
,
lay·ers
verb
, transitive
To divide or form into layers: layered gravel and charcoal to make a filter.
To cut (hair) into different, usually overlapping lengths.
Botany To propagate (a plant) by means of a layer.
To wear (clothing) in layers.
verb
, intransitive
To form or come apart as layers.
Botany To take root as a result of layering.
---
layer
---
layer - Computer Definition
Referring to the protocol or protocols operating at a particular level within a network architecture. Such an architecture commonly is detailed in a protocol stack, such as the OSI Reference Model, or protocol suite, such as the TCP/IP protocol suite.The OSI Reference Model is a full seven-layer stack, of which the top layer, the Application Layer, addresses applications and end user processes.The bottom layer, the Physical Layer, deals with physical and mechanical aspects of the interface between a device and a transmission medium. Although each layer addresses different functions and responsibilities, the layers work together, as a whole, to enable an application or end user process. See also application, Application Layer, OSI Reference Model, Physical Layer, protocol, and TCP/IP.
---
(1) One of several "drawing boards" or "canvasses" for creating elements in a picture. See layers and flatten layers.
(2) One of several levels in a communications protocol. See OSI.
---