skin

skin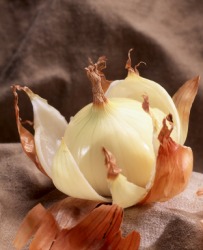 An onion has had it's skin pulled away.
noun
Skin is the outer layer of something.

An example of a skin is the peel of an onion.
verb
Skin is defined as to remove the outer surface of something.

An example of to skin is to remove the fur of an animal.
---
skin
the outer covering or integument of the animal body
such a covering, esp. that of a small animal, when removed from the body and prepared for use; pelt
something like skin in appearance or function; any outer layer, as fruit rind, the shell or plating of a ship, a film or scum, the outermost nacreous layer in a pearl, etc.
a container made of animal skin, used for holding liquids
a set of drums

Slang

a dollar
Origin of skin
Middle English
skinn
from ON, akin to German
schinden
, to flay, peel from Indo-European an unverified form
(s)ken(d)-
, to split off ( from base an unverified form
sek-
, to cut: see saw) from source Old Irish
ceinn
, a scale, scurf
transitive verb
skinned

,

skin′ning
to cover with or as with skin; grow skin on
to remove skin from
to strip or peel off, as or like skin
to injure by scraping or abrading (one's knee, elbow, etc.)

Slang

to defraud or cheat; swindle
to criticize or scold severely

Informal

to drive or urge on (a mule, ox, etc.)
to become covered with skin

Informal

to climb (up or down)
to move (through), pass (by), succeed, etc. by a very narrow margin
Informal
depicting and exploiting nudity and sex:
a skin magazine
be no skin off someone's nose
Informal
to affect someone not at all; be of no direct concern to someone
by the skin of one's teeth
by the smallest possible margin; barely
get under someone's skin
Informal
to anger or irritate someone
have a thick (or thin) skin
to be insensitive (or acutely sensitive) to blame, criticism, insults, etc.
save someone's skin
Informal
to save someone from harm or injury or, often, specif., from death
skin someone alive
Informal
to scold or punish someone severely
to defeat someone decisively
skin and bones
(the condition of being) extremely lean and bony

---
skin
noun
The membranous tissue forming the external covering or integument of an animal and consisting in vertebrates of the epidermis and dermis.
An animal pelt, especially the comparatively pliable pelt of a small or young animal: a tent made of goat skins.

a. A usually thin, closely adhering outer layer: the skin of a peach; a sausage skin; the skin of an aircraft.

b. A thin, close-fitting, usually elastic garment, especially a shirt, worn by scuba divers and others who engage in water sports for protection against scrapes and other superficial injuries.

A container for liquids that is made of animal skin.
Music A drumhead.
One of a pair of strips of fabric or other material temporarily applied to the undersides of a pair of skis to provide traction while ascending slopes.
Computers A design layout for the interface of a program such as a media player or instant messaging application that a user can select and often customize in order to alter the default appearance.
Informal One's life or physical survival: They lied to save their skins.
verb
skinned, skin·ning, skins
verb
transitive
To remove skin from: skinned and gutted the rabbit.
To bruise, cut, or injure the skin or surface of: She skinned her knee.
To remove (an outer covering); peel off: skin off the thin bark.
To cover with a skin or a similar layer: skin the framework of a canoe.
Slang To fleece; swindle.
verb
intransitive
To become covered with skin or a similar layer: In January the pond skins over with ice.
To pass with little room to spare: We barely skinned by.
adjective
Slang
Of, relating to, or depicting pornography: skin magazines.
Origin of skin
Middle English
from
Old Norse
skinn
; see
sek-
in Indo-European roots.
skin
cross section of human skin
A. melanocyte
B. muscle
C. sebaceous gland
D. hair shaft
E. epidermis
F. dermis
G. subcutaneous tissue
H. fat
I. artery
J. sweat gland
K. hair follicle
L. Pacinian corpuscle
---
skin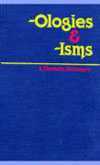 See also anatomy; body, human; complexion.
achromasia
absence of pigmentation in the skin.
albinism
Medicine.
a congenital absence of pigment in the skin, hair, and eyes, ranging in scope from partial to total. Also
albinoism. Cf. melanism. —albino,

n.

—albinotic,

adj.
dermabrasion
the surgical process of removing the outer layer of the skin, as for cosmetic purposes in the removal of acne scars, etc.
dermatalgia
neuralgia of the skin.
dermatoglyphics
1.
the patterns of ridges of skin on the fingers and palm and the bottoms of the feet.
2.
the study dealing with these patterns.
—dermatoglyphic,

adj.
dermatographism
Medicine.
a condition in which lightly touching or scratching the skin causes raised, reddish marks. Also
dermatographia, dermographia, dermographism. —dermatographic,

adj.
dermatography
Anatomy.
a description of the skin.
—dermatographic,

adj.
dermatology
the branch of medicine that studies the skin and its diseases.
—dermatologist,

n.

—dermatological,

adj.
dermatophobia
an abnormal fear of skin disease. Also
dermatosiophobia, dermatopathophobia
.
dermatoplasty
any form of plastic surgery of the skin, as skin grafts.
dermographism, dermographia
dermatographism.
horripilation
the raising of the hairs on the skin as a response to cold or fear; goose bumps or goose pimples.
melanism
a darkening of the skin caused by an unusually high amount of pigmentation.
pachydermia
abnormal thickening of the skin.
Cf. pachymenia. —pachydermic,

adj.
pachymenia
thickening of the skin or of a membrane.
Cf. pachydermia. —pachymenic,

adj.
phaneromania
a mania for picking at growths.
phototherapy
the treatment of disease, especially diseases of the skin, with light rays.
—phototherapeutic,

adj.
rugosity
the state or quality of being wrinkled, as the skin.
—rugose,

adj.
xanthochroid
a person with light-colored hair and fair complexion.
—xantho-chroid, xanthochroous,

adj.
---
skin

Noun
(countable and uncountable, plural skins)
(uncountable) The outer protective layer of the body of any animal, including of a human.

He is so disgusting he makes my skin crawl.

(countable) The skin and fur of an individual animal used by humans for clothing, upholstery, etc.
(countable) A congealed layer on the surface of a liquid.

In order to get to the rest of the paint in the can, you"²ll have to remove the skin floating on top of it.

(countable, computing) A set of resources that modifies the appearance and/or layout of the graphical user interface of a computer program.

You can use this skin to change how the browser looks.

(countable, slang) Rolling paper for cigarettes.

Pass me a skin, mate.

(countable, slang) Short for skinhead.
(Australia) A subgroup of Australian aboriginal people; such divisions are cultural and not related to an individual"²s physical skin.
(countable, video games) An alternate appearance (texture map or geometry) for a 3D character model in a video game.
A vessel made of skin, used for holding liquids.
(nautical) That part of a sail, when furled, which remains on the outside and covers the whole.

(nautical) The covering, as of planking or iron plates, outside the framing, forming the sides and bottom of a vessel; the shell; also, a lining inside the framing.
Verb
(third-person singular simple present skins, present participle skinning, simple past and past participle skinned)
To injure the skin of.

He fell off his bike and skinned his knee on the concrete.

To remove the skin and/or fur of an animal or a human.
(colloquial) To high five.
(computing, colloquial) To apply a skin to (a computer program).

Can I skin the application to put the picture of my cat on it?

(UK, soccer) To use tricks to go past a defender.
(intransitive) To become covered with skin.

A wound eventually skins over.

To cover with skin, or as if with skin; hence, to cover superficially.
(US, slang, archaic) To produce, in recitation, examination, etc., the work of another for one's own, or to use cribs, memoranda, etc., which are prohibited.
(slang, dated) To strip of money or property; to cheat.
Origin
From Middle English skinn, from Old Norse skinn ("animal hide"), from Proto-Germanic *skinþą (compare Old English scinn ("hide"), Dutch schinde ("bark"), dialectal German Schinde ("fruit peel")), from Proto-Celtic *skento- (compare Breton skant ("scales"), Old Irish ceinn), from Proto-Indo-European *skend- ("to split off") (compare Irish scainim ("I tear, burst"), Latin scindere ("to split, divide"), Sanskrit [script?] (chinátti, "he splits")[Devanagari?]), nasal variant of *skeh₁i-d- ("to cut"). More at shed.
---
skin - Computer Definition
(1) Regarding alternating current, see skin effect.
(2) A custom look and feel for a graphical interface (GUI). Operating systems and applications may have a built-in selection of skins or accept new ones from third parties. Also called "themes," skins include the background scenes, menu and button styles, colors, fonts, window borders and sometimes different arrangements and locations of the elements. See theme aware and app reskinning.
(3) A covering for hardware. There are numerous vinyl coverings that stick onto cellphones, iPods, the backs of laptops and the sides of tower cases. They depict myriad subjects such as sports, high-tech and fantasy.
---