noun
Flesh is defined as the soft tissue between the body's skin and bones, or the soft part of a fruit or vegetable that's usually able to be eaten.

An example of flesh is the fat and muscle just under your skin.
An example of flesh is the part of the strawberry that we eat.
---
flesh
the soft substance of the body (of a person or animal) between the skin and the bones; esp., the muscular tissue
the surface or skin of the body: to feel one's flesh crawl

the flesh of any animal as food; meat; esp., meat other than fish or fowl
the pulpy or edible part of fruits and vegetables
the human body, as distinguished from the soul: more than flesh can bear
human nature, esp. in its sensual aspect
all living beings, esp. all humankind
kindred or relatives: now mainly in one's (own) flesh and blood: see phrase at flesh and blood
the typical color of a white person's skin; ranging from beige or tan to yellowish pink

Informal

plumpness; fat: you've been putting on flesh
Origin of flesh
Middle English from Old English
flæsc
, akin to German
fleisch
from uncertain or unknown; perhaps Indo-European base an unverified form
pl?k-
, to tear off from source flay
to feed (animals) with flesh so as to incite them to hunt or kill
to prepare for or incite to bloodshed, etc. by a foretaste
to harden; inure
to plunge (a weapon) into flesh
to put flesh on; fatten
to fill out as if with flesh; realize or make full, as by the addition of details: usually with out
to remove flesh from (a hide)
to grow fleshy or fat: usually with out or up
in the flesh
alive
actually present; in person
press the flesh
Informal
to shake hands or embrace, mingle, etc. effusively in crowds, esp. in politicking
---
flesh
noun
a. The soft tissue of the body of a vertebrate, covering the bones and consisting mainly of skeletal muscle and fat: thought the boy needed some more flesh on his bones.

b. Such tissue of an animal, used as food: flesh of a cow; fish with white flesh.

c. The surface or skin of the human body: goosebumps on my flesh.

d. Fatty tissue: "a woman of wide and abundant flesh" ( A.S. Byatt )

Botany The pulpy, usually edible part of a fruit or vegetable.

a. The human body: "the thousand natural shocks / That flesh is heir to" ( Shakespeare )

b. Sensual appetites: gratification of the flesh.

Substance; reality: "The maritime strategy has an all but unstoppable institutional momentum behind it … that has given force and flesh to the theory" ( Jack Beatty )
verb
fleshed, flesh·ing, flesh·es
verb
transitive
To give substance or detail to; fill out. Often used with out: fleshed out the novel with a subplot.
To clean (a hide) of adhering flesh.
To encourage (a falcon, for example) to participate in the chase by feeding it flesh from a kill.
To plunge or thrust (a weapon) into flesh.
Archaic To inure (troops, for instance) to battle or bloodshed.
verb
intransitive
To become plump or fleshy; gain weight.
Origin of flesh
Middle English
from
Old English
flǣsc
Related Forms:
---
flesh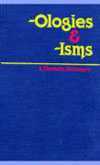 See also cannibalism.
Cannibalism
the eating of human flesh generally not for nutritional purposes but for primitive sacramental rites. —
cannibalic, cannibalistic,
adj.
creophagism, creophagy
the use of flesh meat for sustenance. —
creophagous,
adj.
omophagia
Rare.
the eating of raw meat, especially as part of an initiation ritual. —
omophagic,
adj.
sarcophagy
Rare.
the act, practice, or custom of eating flesh. —
sarcophagous,
adj.
---
flesh

Noun
(uncountable)
The skin of a human or animal.
(by extension) Bare arms, bare legs, bare torso.
The human body as a physical entity.
(religion) The evil and corrupting principle working in man.
The soft, often edible, parts of fruits or vegetables.
Verb
(third-person singular simple present fleshes, present participle fleshing, simple past and past participle fleshed)
To bury (something, especially a weapon) in flesh.
To put flesh on; to fatten.
To add details.

The writer had to go back and flesh out the climactic scene.

to remove the flesh from the skin during the making of leather.
Origin
From Middle English flesh, from Old English flǣsc, from Proto-Germanic *flaiską, from Proto-Indo-European *pleh₁ḱ- ("to tear, peel off"). Compare German Fleisch, Low German Fleesch, West Frisian fleis, Dutch vlees, Danish flæsk, Icelandic flesk.
---