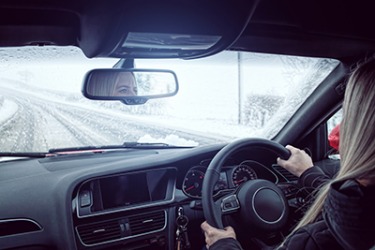 The sleet made driving conditions dangerous.
noun
The definition of sleet is a form of precipitation that is halfway between rain and snow and that consists of ice pellets, or a thin coating of ice that forms on the ground when there is freezing rain.

Wet ice pellets that are a mix of rain and snow and that fall in the late fall and early winter are an example of sleet.
verb
Sleet is the falling of partially frozen rain.

When ice pellets like freezing rain fall from the sky in early winter, this is an example of sleet.
---
sleet
partly frozen rain, or rain that freezes as it falls
transparent or translucent precipitation in the form of pellets of ice that are smaller than 5 mm (.2 in)
the icy coating formed when rain freezes on trees, streets, etc.
Origin of sleet
Middle English
slete
from Old English an unverified form
sliete
, akin to German
schlosse
, hail from Indo-European base an unverified form
(s)leu-
, loose, lax from source slur, slug
to shower in the form of sleet
---
sleet
noun
Precipitation consisting of small ice pellets formed by the freezing of raindrops or of melted snowflakes.
A mixture of rain and snow or hail.
A thin icy coating that forms when rain or sleet freezes, as on trees or streets.
intransitive verb
sleet·ed, sleet·ing, sleets
To shower sleet.
Origin of sleet
Middle English
slete
probably from
Old English
slēte
German
Schlosse
hail
Related Forms:
---
sleet

Verb
(third-person singular simple present sleets, present participle sleeting, simple past and past participle sleeted)
(impersonal, of the weather) To be in a state in which sleet is falling.

I won't bother going out until it's stopped sleeting.
Origin
From Middle English, from a Germanic language. Skeat, the author of Etymological Dictionary of the English Language, suggests Old Norse slydda (whence Danish slud). The term is akin to dialectal German Schloße ("large hailstone").
---