poise

poise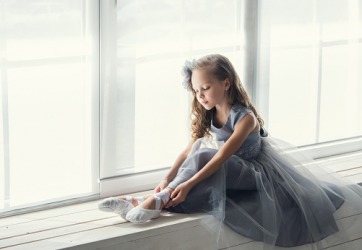 Elizabeth has the classic poise of a ballerina.
noun
Poise is defined as self-assurance, calm, grace and dignity.

An example of poise is the nature of a ballerina.
---
poise
balance; stability
ease and dignity of manner; self-assurance; composure
the condition of being calm or serene
carriage; bearing, as of the body or head

Now Rare

a suspension of activity in a condition of balance
suspense; irresolution; indecision
Origin of poise
Middle English
pois
, weight from Old French from Vulgar Latin an unverified form
pesum
from Classical Latin
pensum
, something weighed from
pendere
, to weigh: see pendant
transitive verb
poised

,

pois′ing
to balance; keep steady
to suspend: usually passive or reflexive

Rare

to weigh
Origin of poise
ME
poisen
< OFr
poiser
<
peise
, inflected form of
peser
, to weigh < VL
pesare
< L
pensare
, to weigh out <
pensus
, pp. of
pendere
to be suspended or balanced
to hover
the basic unit of viscosity of a fluid in the CGS system, equal to the force measured in dynes per square centimeter needed to maintain a difference in velocity of one centimeter per second between two parallel planes of a fluid separated by one centimeter (0.1 pascal second): abbrev. P
Origin of poise
Fr, after J. L. M.
Poiseuille
(1799-1869), French anatomist
---
poise
verb
poised, pois·ing, pois·es
verb
transitive
To carry or hold in equilibrium; balance: I poised the pencil on the edge of the table.
To cause to be ready or about to do something: She is poised to win the nomination.
verb
intransitive
To be balanced or held in suspension: She poised at the end of the diving board.
noun
Confident composure; self-possession: answered the reporters' questions with poise.
Bearing of the body, especially when graceful: a ballerina's poise.
Origin of poise
Middle English
poisen
to balance, weigh
from
Old French
peser
pois-
from
Vulgar Latin
pēsāre
from
Latin
pēnsāre
; see
(s)pen-
in Indo-European roots.
noun
A centimeter-gram-second unit of dynamic viscosity equal to one dyne-second per square centimeter.
Origin of poise
French
after Jean Louis Marie
Poiseuille
(1799-1869), French physician and physiologist
---
poise

Verb
(third-person singular simple present poises, present participle poising, simple past and past participle poised)
Dryden

to poise with solid sense a sprightly wit

(now rare) To hold (something) with or against something else in equilibrium; to balance, counterpose. [from 16th c.]
To hold (something) in equilibrium, to hold balanced and ready; to carry (something) ready to be used. [from 16th c.]

I poised the crowbar in my hand, and waited.
to poise the scales of a balance

To keep (something) in equilibrium; to hold suspended or balanced. [from 17th c.]

The rock was poised precariously on the edge of the cliff.
---