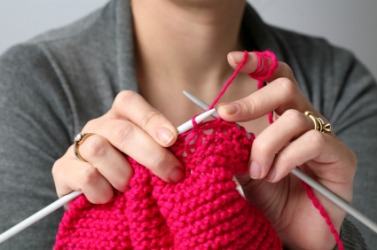 It takes a certain dexterity to knit.
noun
Dexterity is defined as skill or grace when doing actions, especially using your hands and body.

An example of dexterity is when you are a skilled knitter.
---
dexterity
skill in using one's hands or body; adroitness
skill in using one's mind; cleverness
Origin of dexterity
Classical Latin
dexteritas
, skillfulness, handiness from
dexter
: see dexter
---
dexterity
noun
Skill and grace in physical movement, especially in the use of the hands; adroitness.
Mental skill or adroitness; cleverness.
Origin of dexterity
French
dextérité
from
Latin
dexteritās
from
dexter
skillful
; see
dexter
.
---
dexterity

Noun
(countable and uncountable, plural dexterities)
Skill in performing tasks, especially with the hands.

Playing computer games can improve your manual dexterity.
She twirled the knife through her fingers with impressive dexterity.

(role-playing games) Skill in using ranged weapons.
---