noun
The definition of a facility is a building or room which was created to serve a specific purpose or is the ease of doing something.

An example of a facility is a gym.
An example of facility is the ability to accomplish many tasks in a timely and efficient manner.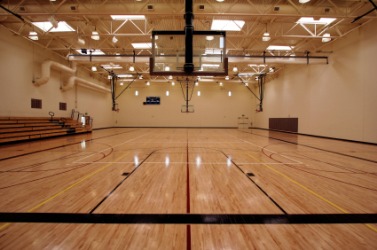 This gym is a sports facility.
---
facility definition by Webster's New World
noun
pl.
facilities
ease of doing or making; absence of difficulty
a ready ability; skill; dexterity; fluency
the means by which something can be done: poor transportation facilities
a building, special room, etc. that facilitates or makes possible some activity: a new facility for outpatient treatment

Now Rare

a tendency to be easygoing, yielding, etc.
Origin: Middle English and amp; Old French facilite ; from Classical Latin facilitas, easiness ; from facilis, facile
Webster's New World College Dictionary Copyright © 2010 by Wiley Publishing, Inc., Cleveland, Ohio. Used by arrangement with John Wiley & Sons, Inc.
---
facility definition by American Heritage Dictionary
noun
pl.
fa·cil·i·ties
Ease in moving, acting, or doing; aptitude: "an extreme facility in acquiring new dialects" (W.H. Hudson).
Readiness to be persuaded; pliability.
Something that facilitates an action or process. Often used in the plural. See Synonyms at amenity.
Something created to serve a particular function: hospitals and other health care facilities.
facilities Informal A restroom.