confidence

con·fi·dence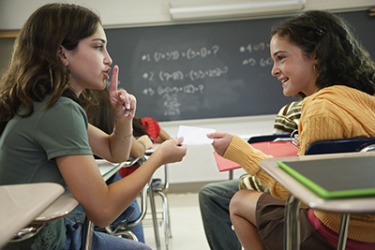 Hannah gave her best friend a note in confidence about a boy in their class that she likes.
noun
The definition of confidence is trust, faith, self-assurance or something told in secret.

An example of confidence is the belief that the sun will rise tomorrow morning.
An example of confidence is a student feeling positive and prepared for a test they are about to take.
An example of confidence is a friend telling you they are pregnant before telling anyone else.
---
confidence
firm belief; trust; reliance
the fact of being or feeling certain; assurance
belief in one's own abilities; self-confidence
a relationship as confidant: take me into your confidence
the belief that another will keep a secret; assurance of secrecy: told in strict confidence
something told as a secret

Bible

object of trust: Prov. 3:26
Origin of confidence
Middle English from Classical Latin
confidentia
from
confidens,
present participle of confide
swindling or used to swindle
---
confidence
noun
a. A belief or conviction that an outcome will be favorable: I have every confidence that we can find a solution.

b. Belief in the certainty of something: The engineers determined with confidence that the ship could withstand heavy seas.

Belief in the effectiveness of one's own abilities or in one's favorable acceptance by others; self-confidence.
Trust or faith in a person or thing: We are placing our confidence in you to get the job done. See Synonyms at trust.
A trusting relationship: I took them into my confidence.

a. That which is confided; a secret: A friend does not betray confidences.

b. A feeling of assurance that a confidant will keep a secret: I am telling you this in strict confidence.
adjective
Of, relating to, or involving a swindle or fraud: a confidence scheme; a confidence trickster.
---
confidence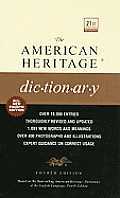 confidence
assurance
aplomb
self-confidence
self-possession
These nouns denote a feeling of emotional security resulting from faith in oneself.
Confidence
is a firm belief in one's powers, abilities, or capacities:
"You gain strength, courage and confidence by every experience in which you really stop to look fear in the face"
(Eleanor Roosevelt).
Assurance
even more strongly stresses certainty and can suggest arrogance:
How can you explain an abstruse theory with such assurance?
Aplomb
implies calm poise:
"It is native personality, and that alone, that endows a man to stand before presidents or generals . . . with

aplomb

"
(Walt Whitman).
Self-confidence
stresses trust in one's own self-sufficiency:
"The most vital quality a soldier can possess is self-confidence"
(George S. Patton).
Self-possession
implies composure arising from control over one's own reactions:
"In life courtesy and self-possession . . . are the sensible impressions of the free mind, for both arise . . . from never being swept away, whatever the emotion, into confusion or dullness"
(William Butler Yeats).
See Also Synonyms at
trust
.
---

Noun
(uncountable)
Self-assurance.
Expression or feeling of certainty.
The quality of trusting.
Information held in secret.
Origin
From Middle French confidence, from Latin confidentia > confidere > con- + fidere > fides
---