confidence

con·fi·dence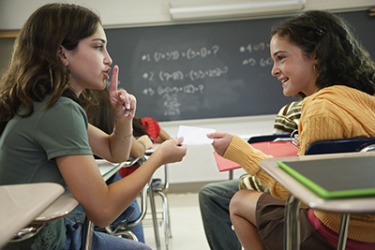 Hannah gave her best friend a note in confidence about a boy in their class that she likes.
noun
The definition of confidence is trust, faith, self-assurance or something told in secret.

An example of confidence is the belief that the sun will rise tomorrow morning.
An example of confidence is a student feeling positive and prepared for a test they are about to take.
An example of confidence is a friend telling you they are pregnant before telling anyone else.
---
confidence
firm belief; trust; reliance
the fact of being or feeling certain; assurance
belief in one's own abilities; self-confidence
a relationship as confidant: take me into your confidence
the belief that another will keep a secret; assurance of secrecy: told in strict confidence
something told as a secret

Bible

object of trust: Prov. 3:26
Origin of confidence
Middle English from Classical Latin
confidentia
from
confidens,
present participle of confide
swindling or used to swindle
---
confidence
noun
a. A belief or conviction that an outcome will be favorable: I have every confidence that we can find a solution.

b. Belief in the certainty of something: The engineers determined with confidence that the ship could withstand heavy seas.

Belief in the effectiveness of one's own abilities or in one's favorable acceptance by others; self-confidence.
Trust or faith in a person or thing: We are placing our confidence in you to get the job done. See Synonyms at trust.
A trusting relationship: I took them into my confidence.

a. That which is confided; a secret: A friend does not betray confidences.

b. A feeling of assurance that a confidant will keep a secret: I am telling you this in strict confidence.
adjective
Of, relating to, or involving a swindle or fraud: a confidence scheme; a confidence trickster.
---
confidence

Noun
(uncountable)
Self-assurance.
Expression or feeling of certainty.
The quality of trusting.
Information held in secret.
Origin
From Middle French confidence, from Latin confidentia > confidere > con- + fidere > fides
---