sanguine

san·guine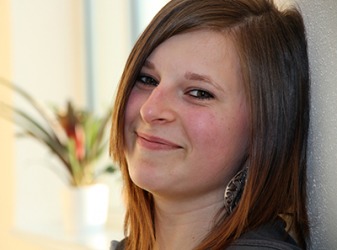 Megan's sanguine complexion becomes even more pronounced when she is embarrassed.
adjective
The definition of sanguine is someone or something the color of blood or a reddish color.

An example of sanguine is rosy cheeks.
---
sanguine
of the color of blood; ruddy: said esp. of complexions
in medieval physiology, having the warm, passionate, cheerful temperament and the healthy, ruddy complexion of one in whom the blood is the predominant humor of the four
cheerful and confident; optimistic; hopeful

Now Rare

sanguinary (sense )
Origin of sanguine
Middle English
sanguin
from Middle French from Classical Latin
sanguineus
from
sanguis
(gen.
sanguinis
), blood
---
sanguine
adjective
a. Cheerfully confident; optimistic: sanguine about the prospects for an improved economy.

b. At ease; accepting: "Deborah was generally sanguine about the women in Franklin's life" ( Walter Isaacson )

Archaic

a. Having blood as the dominant humor in terms of medieval physiology.

b. Having the temperament and ruddy complexion formerly thought to be characteristic of a person dominated by this humor; passionate.

a. Of the color of blood; red.

b. Of a healthy reddish color; ruddy: a sanguine complexion.
Origin of sanguine
Middle English
blood-red, dominated by the humor blood, ruddy
from
Old French
sanguin
from
Latin
sanguineus
bloody, blood-red
from
sanguis
sanguin-
blood
Related Forms:
san′guine·ness san·guin′i·ty

noun
---
sanguine

---