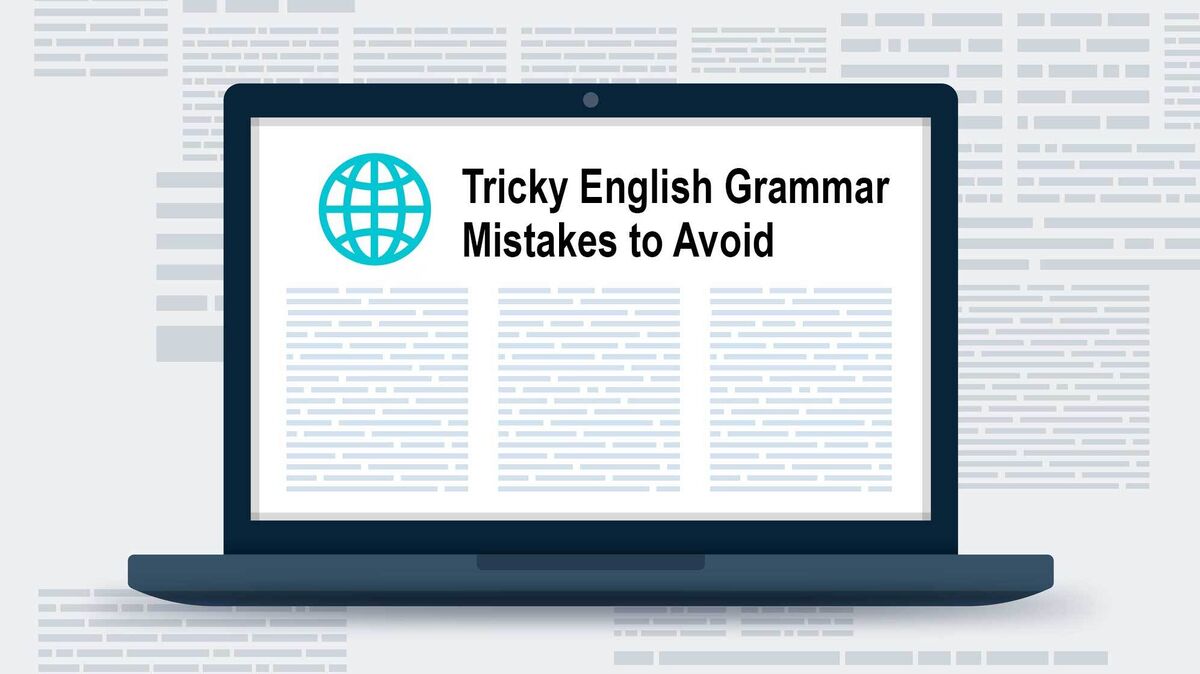 A catchy headline is extremely important to bring the reader in to view an article, advertisement or social media post. It can even be a good idea to include a catchy headline on your resume or social media profiles. A headline should be carefully worded to catch someone's eye and get that person interested in reading what follows the headline. Discover some catchy headlines and get inspired to craft your own.
Catchy Headlines for Online Content
Bloggers, journalists and others who craft content for the web are very concerned with creating catchy headlines.

7 Free Apps That Make Vacation Planning a Breeze
7 Practices That Make You Look Like a Rookie Blogger
10 Things You Can Learn From the Apple Store
Do You Do Any of These Ten Embarrassing Things?
Tricky English Grammar Mistakes to Avoid
Secret Strategy to Stop a Cold Quickly

Everyday Tools to Help You Lose Weight
How I Made a Fortune With a "Fool Idea"

Millionaire Day Trader Reveals How to Cash In
What Kind of Body Do You Want?

Attention-Grabbing Headline Examples for Social Media
Statistics and shocking statements are often used to create catchy headlines for articles, blog posts or social media content.
Can Twitter Predict the Future? Pentagon Says Maybe
Do Media Vultures Perpetuate Mass Shootings?
Do Some Foods "Explode" in Your Stomach?
Is the Life of a Child Worth $1 to You?
Suicide of a Hacker

Suppose This Happened on Your Wedding Day!
The Child Who Won the Hearts of All
This Tiny Mistake Costs Gardeners $3,000 a Year

When Doctors Feel "Rotten" This is What They Do
You'll Never Get Hired if You Say This in a Job Interview
Newspaper Headline Examples for Students
Newspaper headlines introducing news reports are typically focused on things like current events and trends, or the results of an investigative study or survey.
Is Zoom Fatigue a Real Thing?
Can a Website Help You Beat Jet Lag?

Fushigi Ball Poised to be Bigger than Snuggies, Xbox

How Much is "Worker Tension" Costing Your Company?
Streaming Video Could Kill Shared Data Plans
Will Families Social Distance for the Holidays?
How a New Discovery Made a Plain Girl Beautiful

How a New Kind of Clay Improved My Complexion in 30 Minutes
Top U.S. Cities for Bedbug Infestations
Is Takeout the Latest Fine Dining Trend?
Advertising Headline Examples
Advertising headlines are focused on promoting a specific product or service. Check out some more advertising agency catchphrases to get some added examples of effective advertising.
Delight in the Desert Southwest
Don't Let Athlete's Foot "Lay You Up"
Draw Readers in With Our Creative Book Cover Designs
For the Woman Who is Older Than She Looks

Guaranteed to Go Through Ice, Mud, or Snow - Or We Pay the Tow!
Hands That Look Lovelier in 24 Hours, Or Your Money Back
Pierced by 302 Nails...Retains Full Air Pressure
No Publisher, No Problem! Discover Self-Publishing Success
Proven System: Master a New in Language in 10 Days
Improve Your Memory in Just 5 Minutes Per Day

Online Profile Headline Examples
When you're setting up an online profile, consider using a catchy headline to draw attention to your profile. Whether you're setting up dating profile or a new social media profile, come up with a catchy saying that captures your nature.
Nature Lover and Environmental Activist
Drama Nerd Who Loves Being in the Spotlight
Recovering Accountant in Retirement
Recently Relocated Outdoors Enthusiast
Adventurous Free Spirit: Travel, Arts and Wine Enthusiast
Creative Crafter and Culinary Concocter
Enthusiastic, Energetic and Excited to Meet New People
Self-Proclaimed Gaming Geek
Humble Homesteader Navigating Self-Reliance
Content and Happy in the Universe
Consider including a headline on your resume to really capture the attention of recruiters.
Detail-Oriented Administrative Professional
Enthusiastic Customer Service Specialist With Call Center Experience
Skilled Financial Services Representative
Sales Professional With a Track Record of Successful Cold Calling
Strategic Minded Executive Committed to Building Successful Startups
Experienced Manufacturing Operations Manager
Certified Safety Professional With Manufacturing and Construction Experience
Results-Oriented Regional Manager
Accomplished Commercial Construction Professional
Award-Winning Writer and Editor
Grab Readers With Catchy Headlines
The headlines that show up in search engine results or when content is shared via social media directly impact whether people will view, read or share content. On your resume or social media profiles, the headline can determine whether or not people want to learn more about you.
Reviewing these headline examples can help you get inspired to pen a few attention-catching headlines of your own! For even more inspiration, explore these catchy slogan examples. Before finalizing a headline, make sure you're familiar with title capitalization, as it applies to headlines.