posture

pos·ture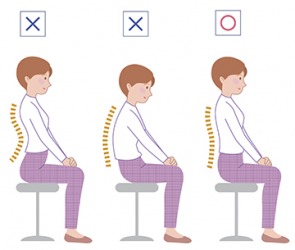 An illustration of the types of bad posture and good posture while sitting in a chair.
noun
Posture is the position of a body while standing or sitting.

An example of posture is standing straight.
---
posture
the position or carriage of the body in standing or sitting, often, specif., with respect to the proper alignment of the back, shoulders, and head
such a position assumed as in posing for an artist
the way things stand; condition with respect to circumstances: the delicate posture of foreign affairs

an attitude of mind; frame of mind
an attitude assumed merely for effect

an official stand or position, as that taken by a nation on a major issue
Origin of posture
Middle French from Italian
postura
from Classical Latin
positura
, a position from
ponere
, to place: see position
transitive verb
-·tured

,

-·tur·ing
to place in a particular posture; pose
to assume a bodily or mental posture; esp., to assume an attitude merely for effect; pose
---
posture
noun
a. A position of a person's body or body parts: a sitting posture; the posture of a supplicant.

b. A characteristic way of bearing one's body; carriage: stooped posture.

Zoology A position of an animal's body or body parts, especially for the purpose of communication: a dog's submissive posture.
Relative placement or arrangement: the posture of the buildings on the land.
A condition or state under certain circumstances: the nation's posture in the world economy.

a. An attitude or way of behaving, especially when adopted to have an effect on others: assumed a posture of angry defiance.

b. An approach or policy with regard to something: adjusting the government's defense posture.
verb
pos·tured, pos·tur·ing, pos·tures
verb
intransitive
To assume a certain, often exaggerated body position; pose.
To assume a certain attitude or behave in a certain way, especially to make an impression or gain an advantage: "They postured as Southern Loyalists to win the support of ex-Confederates" ( James M. Smallwood )
Zoology To assume a certain position of the body or of body parts, often as part of a display.
verb
transitive
To put into a specific posture; pose: The photographer postured the model.
To place in a certain arrangement or condition: an army that was postured for defense.
Origin of posture
French
from
Italian
postura
from
Latin
positūra
position
from
positus
past participle of
pōnere
to place
; see
apo-
in Indo-European roots.
Related Forms:
pos′tur·er pos′tur·ist

noun
---
posture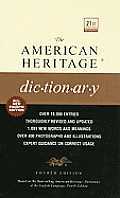 ---

Noun
(plural postures)
(rare) The position of someone or something relative to another; position; situation.
Verb
(third-person singular simple present postures, present participle posturing, simple past and past participle postured)
(intransitive) to put one's body into a posture or series of postures, especially hoping that one will be noticed and admired

If you're finished posturing in front of the mirror, can I use the bathroom now?

(intransitive) to pretend to have an opinion or a conviction

The politicians couldn't really care less about the issue: they're just posturing for the media.

To place in a particular position or attitude; to pose.

to posture oneself; to posture a model
---