responsive

re·spon·sive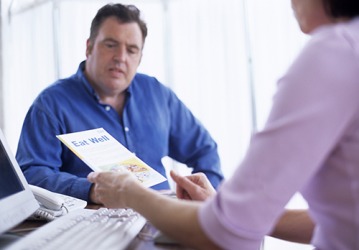 If Jeff has a responsive outlook toward the treatment plan then he will have more success in his efforts to lose weight and lower his cholesterol.
adjective
The definition of responsive is gives an answer, or reacts easily or readily.

An example of a responsive person is someone who is always there when her friends need help.
---
responsive
that gives or serves as an answer or response

reacting easily or readily to suggestion or appeal: a responsive audience
sensitive to, and readily reacting to, stimuli, changes, control mechanisms, etc.: a responsive stock market, sailboat, etc.

containing or consisting of responses: responsive reading in church
Origin of responsive
from French or LL: French
responsif
from Late Latin
responsivus
---
responsive
adjective
Answering or replying; responding.
Readily reacting to suggestions, influences, appeals, or efforts: a responsive student.
Containing or using responses: responsive reading; responsive liturgy.
Related Forms:
---
responsive

Adjective
(comparative more responsive, superlative most responsive)
---