reactive

re·ac·tive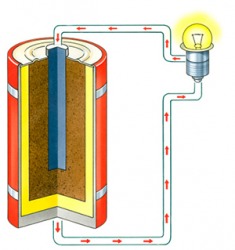 The reactive elements inside a battery can power a lightbulb.
adjective
The definition of reactive is showing a response.

An example of something reactive is a solution that explodes when another substance is poured into it.
---
reactive
tending to react
of, caused by, or showing reaction or reactance
---
reactive
adjective
Tending to be responsive or to react to a stimulus.
Characterized by reaction.
Chemistry & Physics Tending to participate readily in reactions.
Related Forms:
re·ac′tive·ness re′ac·tiv′i·ty

noun
---
reactive

Adjective
(comparative more reactive, superlative most reactive)
---