adjective
The definition of hard is firm to the touch or difficult to do or done with great force.

An example of hard is the feeling of a rock.
An example of hard is scoring a good grade on a test in a subject that one has never studied.
An example of hard is a winter with a lot of wind and freezing rain.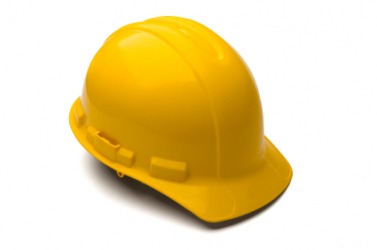 A hard hat as worn by construction workers.
---
hard definition by Webster's New World
adjective
not easily dented, pierced, cut, or crushed; resistant to pressure; firm and unyielding to the touch; rigid; solid and compact
having firm muscles; in good bodily trim; vigorous and robust
showing, or done with, great force or strength; powerful; violent; vigorous: a hard blow
demanding great physical or mental effort or labor; fatiguing; difficult; specif.,

difficult to do: hard work
difficult to understand, explain, or answer: a hard question
difficult to deal with; not easily managed or controlled: a man hard to live with
firmly fastened or tied: a hard knot

not easily moved; unfeeling; callous: a hard heart
unfriendly; hostile: hard feelings

practical and shrewd or calculating: a hard customer

firm or definite, esp. in an aggressive way: a hard line in foreign policy
undeniable, reliable, or actual: hard facts
consisting of the basic facts about major events, as opposed to presenting feature stories, opinion, etc.: hard news

causing pain or discomfort; specif.,

difficult to endure; trying; exhausting: a hard life
harsh; severe; stern: a hard master, hard words

very cold, stormy, etc.; inclement: a hard winter

harsh, stiff, and wiry: said of fibers or cotton
having no nap: said of a finish for fabric
having a texture that is firm, dense, wiry, etc.: a dog with a hard coat

clearly defined or having sharp contrast; distinct: hard outlines
too clear, bright, or penetrating to be pleasant: a hard light

having in solution mineral salts that interfere with the lathering and cleansing properties of soap, corrode metals, etc.: said of water
energetic and persistent; steady and earnest: a hard worker

fermented; alcoholic: hard cider
containing a relatively high percentage of alcohol; strong: hard liquor

: said of money

of metal, not paper
of currency or coin, not credit

: said of certain currencies

that can be exchanged for gold or silver
that is readily accepted as foreign exchange

Phonet.

: not used in these ways as a technical term by phoneticians

designating c sounded as in can or g sounded as in gun: a hard g
voiceless, as the sound of s in sin
not palatalized: said as of certain consonants in Slavic languages

Agric.

high in gluten content: hard wheat

Chem.

not easily biodegradable: said of detergents and pesticides

Commerce

high and stable: said of a market, prices, etc.

Mil.

heavily fortified: said as of an underground installation: a hard base

Radiology

of high penetrating power: said of X-rays
Origin: Middle English ; from Old English heard, akin to German hart ; from Indo-European base an unverified form kar-, hard from source Classical Greek karyon, nut, kratos, strength
adverb
energetically and persistently; steadily and earnestly: work hard
with strength, violence, or severity: hit hard
with difficulty: often used in hyphenated compounds: hard-earned, hard-sought
so as to withstand much wear, use, etc.: hard-wearing clothes
deeply; fully; soundly: sleep hard
firmly; tightly: hold on hard
close; near: we live hard by the woods
so as to be or make firm, solid, or rigid: to freeze hard
with vigor and to the fullest extent: used esp. in indicating direction: hard alee! turn hard right
Webster's New World College Dictionary Copyright © 2010 by Wiley Publishing, Inc., Cleveland, Ohio. Used by arrangement with John Wiley & Sons, Inc.
---
hard definition by American Heritage Dictionary
adjective
hard·er
,
hard·est
Resistant to pressure; not readily penetrated.

a. Physically toughened; rugged.

b. Mentally toughened; strong-minded.

a. Requiring great effort or endurance: a hard assignment.

b. Performed with or marked by great diligence or energy: a project that required years of hard work.

c. Difficult to resolve, accomplish, or finish: That was a hard question.

d. Difficult to understand or impart: Physics was the hardest of my courses. Thermodynamics is a hard course to teach.

a. Intense in force or degree: a hard blow.

b. Inclement: a long, hard winter.

a. Stern or strict in nature or comportment: a hard taskmaster.

b. Resistant to persuasion or appeal; obdurate.

c. Making few concessions: drives a hard bargain.

a. Difficult to endure: a hard life.

b. Oppressive or unjust in nature or effect: restrictions that were hard on welfare applicants.

c. Lacking compassion or sympathy; callous.

a. Harsh or severe in effect or intention: said some hard things that I won't forget.

b. Bitter; resentful: No hard feelings, I hope.

a. Causing damage or premature wear: Snow and ice are hard on a car's finish.

b. Bad; adverse: hard luck.

Proceeding or performing with force, vigor, or persistence; assiduous: a hard worker.

a. Real and unassailable: hard evidence.

b. Definite; firm: a hard commitment.

c. Close; penetrating: We need to take a hard look at the situation.

d. Free from illusion or bias; practical: brought some hard common sense to the discussion.

e. Using or based on data that are readily quantified or verified: the hard sciences.

a. Marked by sharp outline or definition; stark.

b. Lacking in delicacy, shading, or nuance.

Hard-core.
Being a turn in a specific direction at an angle more acute than other possible routes.

a. Metallic, as opposed to paper. Used of currency.

b. Backed by bullion rather than by credit. Used of currency.

c. High and stable. Used of prices.

a. Durable; lasting: hard merchandise.

b. Written or printed rather than stored in electronic media: sent the information by hard mail.

Erect; tumid. Used of a penis.

a. Having high alcoholic content; intoxicating: hard liquor.

b. Rendered alcoholic by fermentation; fermented: hard cider.

Containing dissolved salts that interfere with the lathering action of soap. Used of water.
Linguistics Velar, as in c in cake or g in log, as opposed to palatal or soft.
Physics Of relatively high energy; penetrating: hard x-rays.
21. High in gluten content: hard wheat.
22. Chemistry Resistant to biodegradation: a hard detergent.
23. Physically addictive. Used of certain illegal drugs, such as heroin.
24. Resistant to blast, heat, or radiation. Used especially of nuclear weapons.
adverb
With strenuous effort; intently: worked hard all day; stared hard at the accused criminal.
With great force, vigor, or energy: pressed hard on the lever.
In such a way as to cause great damage or hardship: industrial cities hit hard by unemployment.
With great distress, grief, or bitterness: took the divorce hard.
Firmly; securely: held hard to the railing.
Toward or into a solid condition: concrete that sets hard within a day.
Near in space or time; close: The factory stands hard by the railroad tracks.
Nautical Completely; fully: hard alee.
Origin: Middle English, from Old English heard; see kar- in Indo-European roots.
The American Heritage® Dictionary of the English Language, 4th edition Copyright © 2010 by Houghton Mifflin Harcourt Publishing Company. Published by Houghton Mifflin Harcourt Publishing Company. All rights reserved.
---
hard - Phrases/Idioms
be hard on
to treat severely; be harsh toward
to be difficult, unpleasant, or painful for
hard and fast
invariable; strict: said of rules, etc.
hard put (to it)
having considerable difficulty or trouble
hard up
Informal
in great need of something, esp. money
hard and fast
Defined, fixed, and invariable:
hard and fast rules.
hard of hearing
Having a partial loss of hearing.
One who has a partial loss of hearing.
hard put
Undergoing great difficulty:
Under the circumstances, he was hard put to explain himself.