rigid

rig·id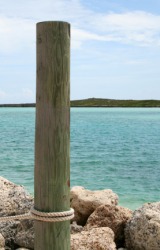 This pole is rigid.
adjective
The definition of rigid is a person or thing that is stiff, doesn't bend or doesn't move.

An example of rigid is a thick metal pole.
An example of rigid is someone who will only take showers at night.
---
rigid
not bending or flexible; stiff and hard: a rigid metal girder
not moving; set
severe; strict; exacting: a rigid taskmaster

not deviating; rigorous: rigid regulations
precise; exact: rigid specifications

Aeron.

having a rigid framework that encloses containers for the gas: said of an airship
Origin of rigid
Classical Latin
rigidus
from
rigere,
to be stiff, numb from Indo-European base an unverified form
(s)rig-,
cold from source frigid
---
rigid
adjective
Not flexible or pliant; stiff: a rigid material. See Synonyms at stiff.
Not moving or flexing: rigid muscles.
Not changing or adjusting to different conditions or problems: a rigid thinker; a rigid hierarchy.
Scrupulously or severely maintained or performed; rigorous or harsh: rigid discipline.
Being an airship with a external frame made of rigid parts.
Origin of rigid
Middle English
rigide
from
Latin
rigidus
from
rigēre
to be stiff
; see
reig-
in Indo-European roots.
Related Forms:
---
rigid

Adjective
(comparative more rigid, superlative most rigid)
---