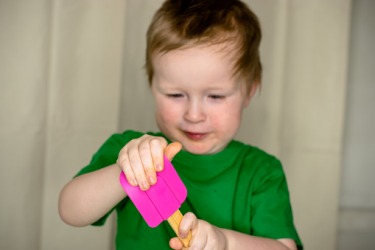 Nathan is bending the pliable rubber spatula.
adjective
The definition of pliable is a person or thing that bends or is easily influenced.

An example of a pliable tool is a rubber spatula.
An example of a pliable person is someone changing their mind about where they want to eat after very little urging from other people.
---
pliable
easily bent or molded; flexible
easily influenced or persuaded; tractable
adjusting readily; adaptable
Origin of pliable
Late Middle English
plyable
from Middle French from
plier
, to bend, fold from Classical Latin
plicare
, to fold, bend: see ply
---
pliable
adjective
Easily bent or shaped. See Synonyms at malleable.
Capable of being changed or adjusted to meet particular or varied needs: a pliable policy.
Easily influenced, persuaded, or controlled: replaced the complainer with a more pliable subordinate.
Origin of pliable
Middle English
from
Old French
from
plier
to bend
; see
pliant
.
Related Forms:
pli′a·bil′i·ty pli′a·ble·ness

noun
---
pliable

Adjective
(comparative more pliable, superlative most pliable)
---