stiff

stiff
adjective
The definition of stiff is something that is rigid in shape and unbending.

An example of stiff is a starched white collar.
An example of stiff are the qualifications to become an Olympic athlete.
noun
Stiff is defined as a dead body or a person who is very boring or lacking in humor or wit.

An example of a stiff is the boring guy at the party who never has anything to say.
An example of a stiff is a corpse.
verb
To stiff is to fail to give someone the time promised or the money to which they are entitled.

An example of stiff is when you don't show up at the mall at 2:00 to meet your friend like you promised.
An example of stiff is when you never pay your friend the $10 you owe her.
---
stiff
hard to bend or stretch; rigid; firm; not flexible or pliant
hard to move or operate; not free or limber
stretched tight; taut; tense

sore or limited in movement: said of joints and muscles
having such joints or muscles, as from exertion, cold, etc.

not fluid or loose; viscous; thick; dense; firm: to beat egg whites until stiff
strong; specif.,

moving swiftly, as a breeze or current
containing much alcohol: said of a drink
of high potency: a stiff dose of medicine
done or delivered with great force; powerful

harsh: stiff punishment
difficult to do or deal with: a stiff climb, stiff competition
excessively formal, constrained, or awkward; not easy, natural, or graceful
resolute, stubborn, or uncompromising, as a person, a fight, etc.

Informal

high or excessive: a stiff price

Slang

drunk; intoxicated

Naut.

not tending to lean or tilt to one side even in strong winds or when carrying much sail
Origin of stiff
Middle English
stif
from OE, akin to German
steif
from Indo-European an unverified form
stip-,
a pole, stick together (var. of base an unverified form
steib(h)-,
rod) from source Classical Latin
stipes,
stem, stake, log,
stipare,
to crowd, cram
to a stiff condition

Informal

completely; thoroughly: scared stiff
a corpse
a drunken person
an excessively formal or constrained person
an awkward or rough person
a hobo
a man: a working stiff
a person who gives a small tip or no gratuity at all
transitive verb
stiffed

,

stiff′ing
to cheat (someone), as by not paying
to fail to leave a tip for
---
stiff
adjective
stiff·er, stiff·est
Difficult to bend or fold: stiff new shoes; a stiff collar.

a. Not moving or operating easily or freely; resistant: a stiff hinge.

b. Lacking ease or comfort of movement; not limber: a stiff neck.

Not liquid, loose, or fluid; thick: stiff dough.

a. Reserved in manner or strict in observing decorum: a stiff commanding officer.

b. Lacking grace or easy charm; very formal: a stiff writing style.

Firm, as in purpose; resolute: stiff in their opposition.
Having a strong, swift, steady force or movement: a stiff current; a stiff breeze.
Potent or strong: a stiff drink.

a. Difficult to deal with, do, or meet: stiff requirements for admission; a stiff examination.

b. Harsh or severe: a stiff penalty.

c. Excessively high or onerous: a stiff price.

Nautical Not heeling over much in spite of great wind or the press of the sail.
adverb
In a stiff manner: frozen stiff.
To a complete extent; totally: bored stiff.
noun
Slang
A corpse.
A person regarded as constrained, priggish, or overly formal.
A drunk.
A person: a lucky stiff; just an ordinary working stiff.
A hobo; a tramp.
A person who tips poorly.
transitive verb
stiffed, stiff·ing, stiffs
Slang
To tip (someone) inadequately or not at all, as for a service rendered: paid the dinner check but stiffed the waiter.

a. To cheat (someone) of something owed: My roommate stiffed me out of last month's rent.

b. To fail to give or supply (something expected or promised).
Origin of stiff
Middle English
from
Old English
stīf
Related Forms:
---
stiff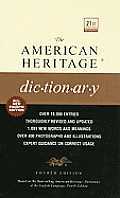 stiff
rigid
inflexible
inelastic
tense
1
These adjectives describe what is very firm and does not easily bend or give way.
Stiff,
the least specific, refers to what can be flexed only with difficulty (
a brush with stiff bristles
); with reference to persons it often suggests a lack of ease, cold formality, or fixity, as of purpose:
"stiff in opinions"
(John Dryden).
Rigid
and
inflexible
apply to what cannot be bent without damage or deformation (
a table of rigid plastic; an inflexible knife blade
); figuratively they describe what does not relent or yield:
"under the dictates of a rigid disciplinarian"
(Thomas B. Aldrich).
"In religion the law is written, and inflexible, never to do evil"
(Oliver Goldsmith).
Inelastic
refers largely to what will not stretch and spring back without marked physical change:
inelastic construction materials.
Tense
means stretched tight and figuratively applies to what is marked by tautness or strain:
"that tense moment of expectation"
(Arnold Bennett).
---

---