sure

sure
adjective
The definition of sure is someone or something which is certain, trustworthy or always effective.

An example of sure is someone who's positive they're getting a job for which they interviewed.
---
sure
adjective
sur′er

,

sur′est
Obs.

secure or safe
that will not fail; always effective: a sure method
that can be relied upon; trustworthy: a sure friend
that cannot be doubted, questioned, or disputed; absolutely true; certain
having or showing no doubt; positive; confident: to be sure of one's facts
that can be counted on to be or happen: a sure defeat
bound or destined to do, experience, or be something specified: sure to be elected
never missing; unerring: a sure aim
Origin of sure
Old French
seur
from Classical Latin
securus:
see secure
adverb
sur′er

,

sur′est
surely; inevitably
certainly; indeed: an intensive, often used as an affirmative answer to questions
Informal
of course; I understand; OK
for sure
certain(ly); without doubt
make sure
to be or cause to be certain
sure enough
Informal
certainly; without doubt
---
sure
adjective
sur·er, sur·est
Confident, as of something awaited or expected: I am sure we will win the game.
Impossible to doubt or dispute; certain: We have sure proof of his innocence.

a. Bound to come about or happen; inevitable: a sure victory for the team.

b. Having one's course directed; destined or bound: She is sure to succeed.

a. Certain not to miss, slip, or err; steady: a sure grip on the suitcase.

b. Not hesitating or wavering; firm: sure convictions.

a. Worthy of being trusted or depended on; reliable: a sure friend.

b. Free from or marked by freedom from doubt: She is sure of her friends.

Careful to do something: Be sure to turn off the stove.
Obsolete Free from harm or danger; safe.
adverb
Informal
Surely; certainly.
Origin of sure
Middle English
from
Old French
safe
from
Latin
sēcūrus
; see
secure
.
Related Forms:
---
sure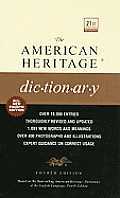 sure
certain
confident
positive
These adjectives mean feeling or showing no doubt.
Sure
and
certain
are frequently used interchangeably;
sure,
however, is the more subjective term, whereas
certain
may imply belief based on experience or evidence:
"Never teach a child anything of which you are not yourself sure"
(John Ruskin).
"In this world nothing is certain but death and taxes"
(Benjamin Franklin).
Confident
suggests assurance founded on faith or reliance in oneself or in others:
The senator is confident of reelection.
Positive
suggests full, emphatic certainty:
The prosecutor had positive proof of the defendant's guilt.
See Also Synonyms at
certain
.
---

---