cure

cu·ré
noun
The definition of a cure is a remedy or something that will bring back health.

An example of a cure is milk to calm mouth after eating spicy food.
An example of a cure is ice to bring down the swelling of an injury.
verb
To cure is to restore health, to heal, or to preserve meat, or to process tobacco.

An example of to cure is to use heavy moisturizer to stop dry, chapped skin.
An example of to cure it to preserve fish by covering it with salt.
An example of to cure is to hang tobacco so that it dries and ages.
---
cure
a healing or being healed; restoration to health or a sound condition
a medicine or treatment for restoring health; remedy
a system, method, or course of treating a disease, ailment, etc.
spiritual charge of persons in a particular district; care of souls
the work or position of a curate; curacy
a process for curing meat, fish, tobacco, etc.
Origin of cure
Old French from Classical Latin
cura
, care, concern, trouble from Old Latin an unverified form
coira
from Indo-European base an unverified form
kois-
, be concerned
transitive verb
cured

,

cur′ing
to restore to health or a sound condition; make well; heal
to get rid of or counteract (an ailment, evil, bad habit, etc.)
to get rid of a harmful or undesirable condition in: with of: cured him of lying

to preserve (meat, fish, etc.), as by salting or smoking
to process (tobacco, leather, etc.), as by drying or aging

to encourage the proper hardening of (concrete or mortar) by regulating humidity and temperature
to bring about a cure
to undergo curing, preserving, or processing: tobacco cures in the sun
curé
in France, a parish priest
Origin of curé
French from Medieval Latin
curatus
: see curate
---
cure
noun
a. A drug or course of medical treatment used to restore health: discovered a new cure for ulcers.

b. Restoration of health; recovery from disease: the likelihood of cure.

c. Something that corrects or relieves a harmful or disturbing situation: The cats proved to be a good cure for our mouse problem.

Ecclesiastical Spiritual charge or care, as of a priest for a congregation.
The office or duties of a curate.
The act or process of preserving a product.
verb
cured, cur·ing, cures
verb
transitive
a. To cause to be free of a disease or unhealthy condition: medicine that cured the patient of gout.

b. To cause to be free of, to lose interest in, or to stop doing something: a remark that cured me of the illusion that I might be a good singer; a bad reaction that cured him of the desire to smoke cigars; a visit to the dentist that cured her of eating sweets.

To eliminate (a disease, for example) from the body by medical or other treatment; cause recovery from: new antibiotics to cure infections.
To remove or remedy (something harmful or disturbing): cure a social evil.
To preserve (meat, for example), as by salting, smoking, or aging.
To prepare, preserve, or finish (a substance) by a chemical or physical process.
To vulcanize (rubber).
verb
intransitive
To effect a cure or recovery: a drug that cures without side effects.
To be prepared, preserved, or finished by a chemical or physical process: hams curing in the smokehouse.
Origin of cure
Middle English
from
Old French
medical treatment
from
Latin
cūra
from
Archaic Latin
coisa-
Related Forms:
noun
A parish priest, especially in a French-speaking community.
Origin of cure
French
from
Old French
from
Medieval Latin
cūrātus
; see
curate
1
.
---
cure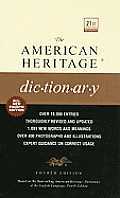 ---

---