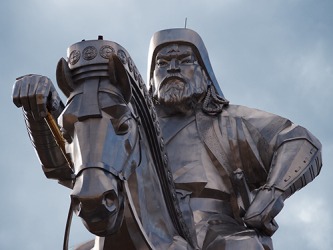 Genghis Khan was a ruthless conquerer who expanded his Mongol Empire across Asia in the 13th century.
adjective
The definition of ruthless is someone without compassion or who doesn't show mercy.

An example of ruthless is someone running over a dog with their car on purpose.
---
ruthless
having or showing no pity; merciless; relentless: a ruthless competitor
Origin of ruthless
Middle English
reutheles
---
ruthless
adjective
Having no compassion or pity; merciless: ruthless cruelty; ruthless opportunism.
Related Forms:
---
ruthless

---