isolate

i·so·late
verb
The definition of isolate is to separate a person from others and put him by himself, or to separate out a problem to deal with separately, or extracting a part from a hole.

An example of isolate is when you turn everyone against your enemy, causing him to be alone.
An example of isolate is when you separate one part of a problem from the others so you can focus on solving just that aspect of the problem.
An example of isolate is when you try to identify one secret ingredient in a recipe you are eating.
---
isolate
transitive verb
-·lat·ed

,

-·lat·ing
to set apart from others; place alone

Chem.

to separate (an element or compound) in pure form from substances with which it is combined or mixed

Med.

to place or keep (a patient) apart from others to prevent the spread of infection

Microbiol.

to grow a pure culture of (a microbe), usually as individual colonies on a solid medium
Origin of isolate
back-formation from isolated
of or relating to someone or something that is set apart
a person or group that is set apart
a person who is separated from normal social activity, as through choice, rejection, psychological problems, etc.
---
isolate
transitive verb
i·so·lat·ed, i·so·lat·ing, i·so·lates
a. To cause to be alone or apart, as in being inaccessible or unable to move about: The police isolated the area until more help could arrive.

b. To place in quarantine.

c. To cause to become socially or politically unengaged or ostracized: an immigrant who was isolated by his poor language skills.

d. To render free of external influence; insulate: a system of government that isolated its citizens from foreign ideas.

To identify or distinguish as a separate entity or group: The study tried to isolate the effects of changing schools on student performance.

a. Chemistry To separate (a substance) in pure form from a combined mixture.

b. Microbiology To separate (a pure strain of a microorganism or virus) from a mixed culture.

Psychology To separate (experiences or memories) from the emotions relating to them.
Electricity

a. To set apart (a component, circuit, or system) from a source of electricity.

b. To insulate or shield.
adjective
Separated from others: an isolate population.
noun
A person, thing, or group that has been isolated, as by geographic, ecologic, or social barriers.
Microbiology A population of microorganisms or viruses that has been isolated.
Linguistics A language isolate.
Origin of isolate
Back-formation from
isolated
Related Forms:
---
isolate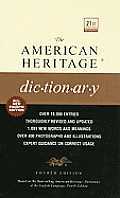 isolate
insulate
seclude
segregate
sequester
These verbs mean to separate from others:
a mountain that isolated the village from larger towns; insulated herself from the chaos surrounding her; a celebrity who was secluded from public scrutiny; segregated the infectious patients in a special ward; sequestering a jury during its deliberations.
---

Verb
(third-person singular simple present isolates, present participle isolating, simple past and past participle isolated)
Noun
(plural isolates)
Something that has been isolated.
---