detached

de·tached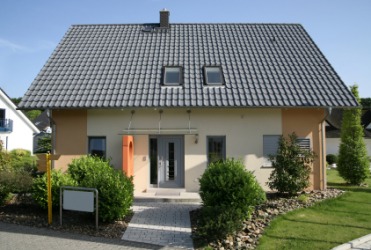 A detached house is one that doesn't share wall with another house.
adjective
The definition of detached is separate or not connected, or not emotionally involved.

An example of detached is a house that shares no walls with another house and that stands alone without being connected to any other house.
An example of detached is a doctor who manages not to become emotionally involved with in his patients.
---
detached
not connected; separate
not involved by emotion, interests, etc.; aloof; impartial
---
detached
adjective
Separated; disconnected: a detached part; a detached plug.
Standing apart from others; separate: a house with a detached garage.
Marked by an absence of emotional involvement or personal interest; aloof or unbiased.
Related Forms:
---
detached

Verb
simple past tense and past participle of detach
---