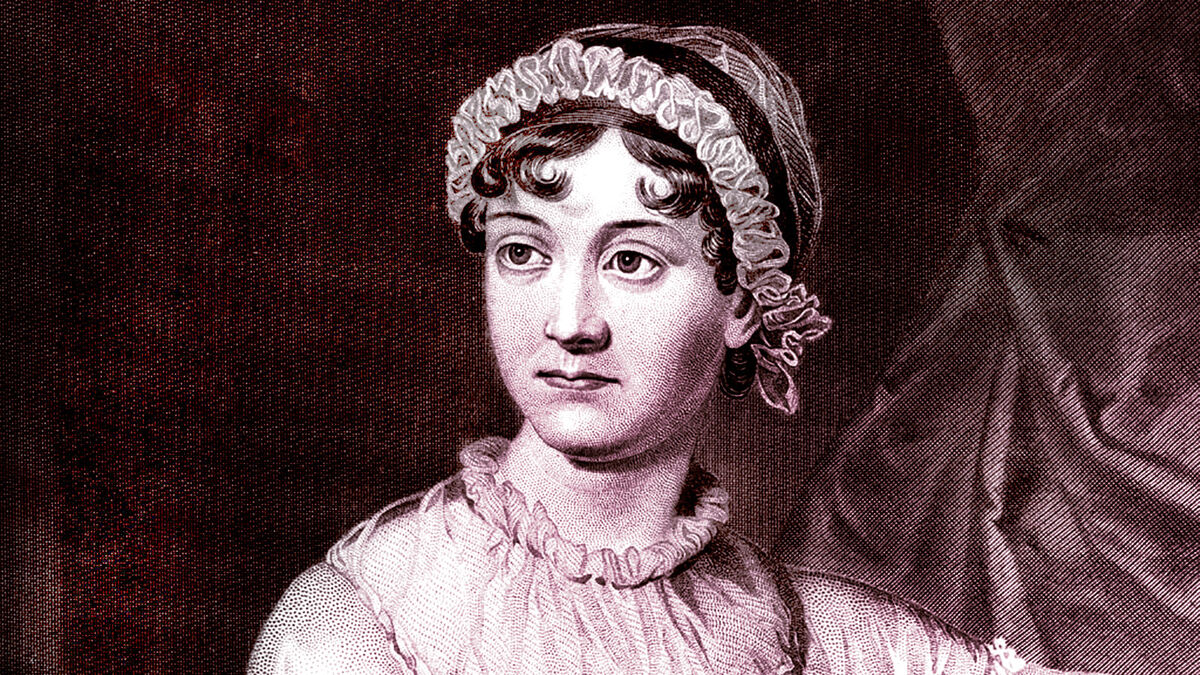 While Jane Austen only published 4 novels during her lifetime, many have read and loved the collection of her thoughts she jotted down as a youth as well as her posthumously published and unfinished works. Learn about the entire collection of Jane Austen books and writings.
Published Books by Jane Austen
During her lifetime, Jane Austen published four books that readers today still read and love.
One of Austen's most famous novels, Sense & Sensibility, was published in 1811. The first of her published works, Sense & Sensibility showcased the Dashwood sisters' loves and losses. This famous novel has not only been the inspiration for modern stories like Ordinary Girls by Blair Thornburgh, but it has had several film adaptations as well.
Published in 1813, Pride & Prejudice is a timeless love story of Elizabeth Bennet and Mr. Darcy. It also follows the secondary love story of Jane and Charles Bingley. Not only have modern adaptations added zombies, but the story itself has made its way into dozens screenplays and films.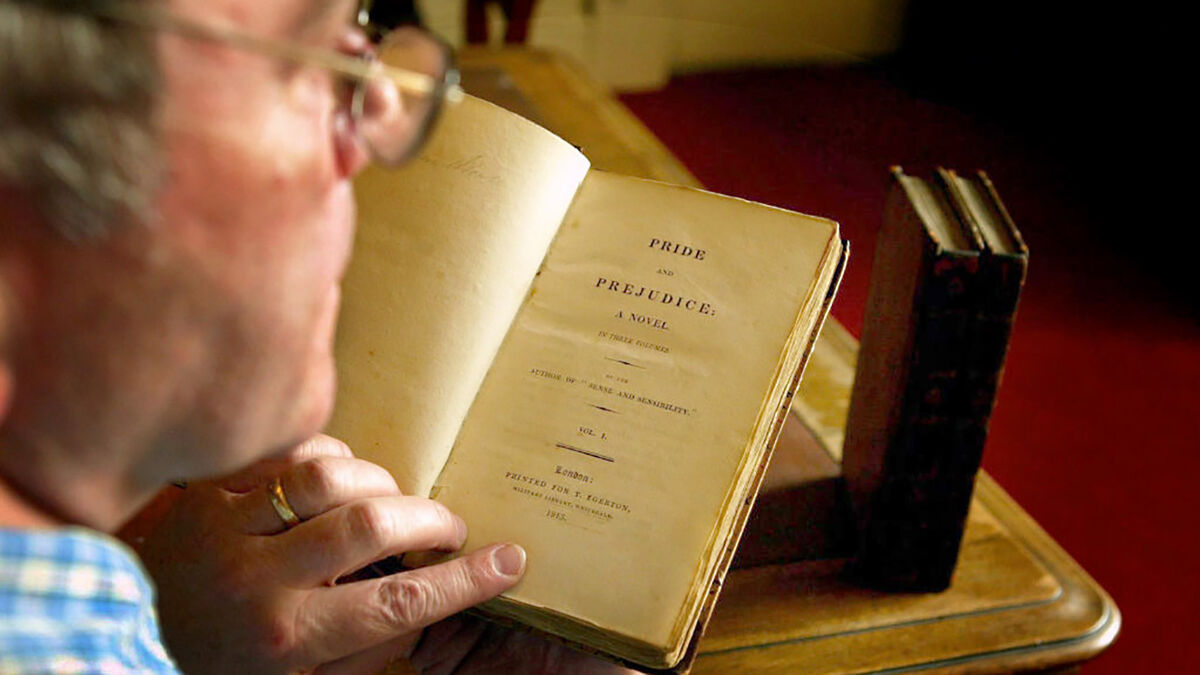 In her 1814 novel, Mansfield Park, Jane Austen introduces you to the impoverished yet spunky Fanny Price. Misunderstanding and doomed love affairs lead to an interesting romantic web for Edmund Bertram and the Crawford siblings. The timelessness of Austen's writing, along with the unique tales she weaves, has carried this book into the modern century.
Jane Austen Books Published After Her Death
Jane Austen was a prolific writer. While she saw the success of four of her works, two were published after her death: Persuasion and Northanger Abbey. Her final work, Sanditon, was never completed, and The Watsons was abandoned. Explore these unique works of fiction.
Dive into the love and loss of Anne Elliot in the novel Persuasion. Through a bit of bad advice, Anne pines away for a man who can never forget her cruel rejection. Published in 1817, this classic love story shows you the pain of a waiting heart.
Published in 1817, Northanger Abbey was the final finished Jane Austen novel. This story follows the heroine Catherine Moreland and her bumpy romance with the charming Henry Tilney. Interestingly, Northanger Abbey was the first of Jane's books, ready for publication in 1803.
Sanditon was the last of Jane Austen's novels to be written, and Austen herself never finished it past chapter 11. It follows the story of Charlotte Heywood and her relationship with Sidney Parker. However, even with its unfinished form, the work has been adapted to film and miniseries.
Written around 1803, Austen abandoned the story The Watsons. A rough novel, the story doesn't have clear divisions but follows the heroine, Emma, who lives with a wealthy aunt.
Jane Austen's Juvenilia Stories
In addition to her published novels, Austen wrote a collection of stories in her youth. Explore the coming of age writing journey of this enigmatic author.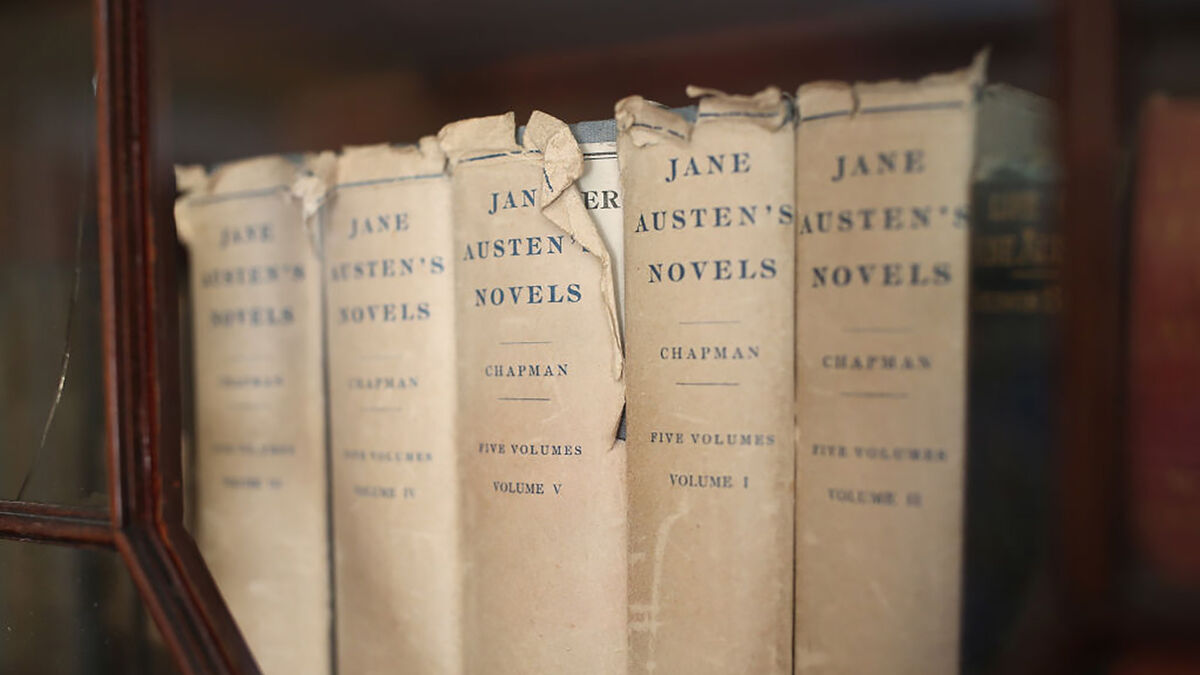 A short novel Austen never intended for publication, Lady Susan follows the antics of the widowed Lady Susan Vernon. Austen wrote the story in an epistolary form, which was distinctly different from Austen's later works.
Written by a teen Austen, Volume the First contains all of Austen's beginning stories and playlets. It includes distinction writings like Ode to Pity, The Mystery, and Detached Pieces. She also wrote the following amusing tales to entertain her family.
Frederic & Elfrida - a comedic short story of two cousins destined to marry
Jack and Alice - a short 11-chapter humorous love story
Edgar & Emma - a piece following the witty Emma and her hesitant hero Edgar
Henry and Eliza - a short novel dedicated to Austen's brother and future love
Adventures of Mr. Harley - a short flash fiction for midshipmen
Sir William Montague - an overview of the character William Montague
Memories of Mr. Clifford - a short unfinished story about Mr. Clifford
The Beautiful Cassandra - a 12-chapter work with three characters
Amelia Webster - a short story written in epistolary form
The Visit - a two-act comedy story
The Three Sisters - a piece exploring the social realities of marriage for three sisters
In addition to having three stories, Volume the Second featured snippets of letters Jane Austen wrote. The three stories include:
Love and Friendship - a romantic parody including turns of fortune for main character Marianne
Lesley Castle - an amusing comedy story developed through correspondence between young friends
The History of England - an illustrated story with watercolors by Jane Austen's sister
The final volume of Austen's juvenile writings is Volume the Third. Written when she was 16, this volume includes only two stories.
Catharine - (also called Kitty or the Bower) - a short story of an orphaned heroine raised by her aunt
Evelyn - an amusing and ridiculous story written about a place called Evelyn
The Appeal of Jane Austen
While more than 200 years have passed since her death, Jane Austen's works remain popular and are reproduced in dozens of different versions. The humor and timelessness of her writing continues to wow readers young and old. Enjoy more classic novels by exploring 50 classic books for teens.