segregate

seg·re·gate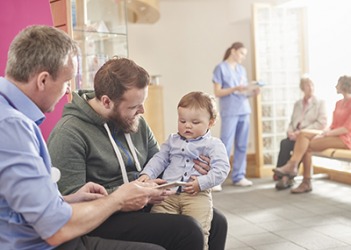 The waiting room at the pediatrician's office is segregated to separate the sick from the well children.
verb
To segregate is to separate a group of people because of race, gender or religion, or to set apart or keep separate.

When girls and boys are required to attend different schools, this is an example of a time when the school system segregates.
---
segregate
separate; set apart; segregated
Origin of segregate
Middle English
segregat
from Classical Latin
segregatus
, past participle of
segregare
, to set apart, literally , to set apart from the flock from
se-
, apart (see secede) +
grex
(gen.
gregis
), a flock: see gregarious
transitive verb
-·gat·ed

,

-·gat·ing
to set apart from others or from the main mass or group; isolate; specif., to impose a system of segregation on (racial groups, social facilities, etc.)
to separate from the main mass and collect together in a new body: said of crystals
to separate from others; be segregated

Genetics

to undergo segregation
a segregated person, thing, group, etc.
---
segregate
verb
seg·re·gat·ed, seg·re·gat·ing, seg·re·gates
verb
transitive
To separate or isolate from others or from a main body or group. See Synonyms at isolate.
To cause (people or institutions, for example) to be separated on the basis of race, sex, religion, or another factor.
verb
intransitive
To become separated or distinguished: animals that segregate into male and female herds when not in mating season.
To practice a policy of racial segregation.
Genetics To undergo genetic segregation.
adjective
Separated; isolated.
noun
One that is or has been segregated.
Genetics See segregant.
Origin of segregate
Latin
sēgregāre
sēgregāt-
sē-
apart
; see
s(w)e-
in Indo-European roots.
grex
greg-
flock
; see
ger-
in Indo-European roots.
Related Forms:
---
segregate

Adjective
(comparative more segregate, superlative most segregate)
Separate; select.
(botany) Separated from others of the same kind.
Verb
(third-person singular simple present segregates, present participle segregating, simple past and past participle segregated)
To separate, used especially of social policies that directly or indirectly keep races or ethnic groups apart.
---