join

join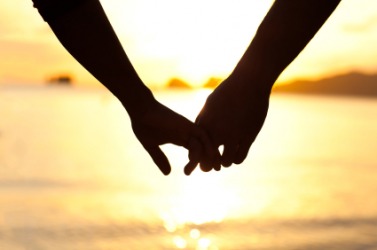 Two hands joined together.
verb
To join is defined as to bring or connect together or to become part of something that already exists.

An example of to join is for a couple to hold hands.
An example of to join is to become a member of a book club.
---
join
to put or bring together; connect; fasten
to make into one; unite: join forces, join people in marriage
to become a part or member of; enter into association with: to join a club
to go to and combine with: the path joins the highway

to enter into the company of; accompany: join us later
to participate or take part with: they join me in congratulating you

Informal

to adjoin

Geom.

to connect with a straight line or curve
Origin of join
Middle English
joinen
from Old French
joindre
from Classical Latin
jungere,
to bind together, yoke
to come together; meet
: often with up

to enter into association
to become a member of a group or organization

to participate (in a conversation, singing, an activity, etc.)
a place of joining; joint
join battle
to start fighting or competing
---
join
verb
joined, join·ing, joins
verb
transitive
To put or bring together so as to make continuous or form a unit: join two boards with nails; joined hands in a circle.
To put or bring into close association or relationship: two families that were joined by marriage; join forces.
To connect (points), as with a straight line.
To meet and merge with: where the creek joins the river.
To become a part or member of: joined the photography club.
To come into the company of: joined the group in the waiting room.
To participate with in an act or activity: The committee joins me in welcoming you.
To adjoin: where the garage joins the house.
To engage in; enter into: Opposing armies joined battle on the plain.
verb
intransitive
To come together so as to form a connection: where the two bones join.
To act together; form an alliance: The two factions joined to oppose the measure.
To become a member of a group.
To take part; participate: joined in the search.
noun
A joint; a junction.
Origin of join
Middle English
joinen
from
Old French
joindre
joign-, join-
from
Latin
iungere
; see
yeug-
in Indo-European roots.
---
join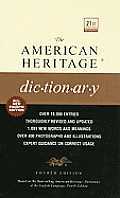 join
combine
unite
link
1
connect
relate
associate
These verbs mean to fasten or affix or become fastened or affixed.
Join
applies to the physical contact or union of at least two separate things and to the coming together of persons, as into a group:
The children joined hands. The two armies joined together to face a common enemy.
"Join the union, girls, and together say

Equal Pay for Equal Work"
(Susan B. Anthony).
Combine
suggests the mixing or merging of components, often for a specific purpose:
The cook combined various ingredients.
"When bad men combine, the good must associate"
(Edmund Burke).
Unite
stresses the coherence or oneness of the persons or things joined:
The volunteers united to prevent their town from flooding. The strike united the oppressed workers.
Link
and
connect
imply a firm attachment in which individual components nevertheless retain their identities:
The study linked the high crime rate to unemployment. The reporter connected the police chief to the scandal.
Relate
refers to connection of persons through marriage or kinship (
Although we share a surname, she and I are not related
) or of things through logical association (
The two events were directly related
).
Associate
usually implies a relationship of persons as partners or allies:
My children are associated with me in the family business.
It can also refer to a relationship of things that are similar or complementary or that have a connection in one's thoughts:
I associate the beach with pleasant memories of summer.
---

Verb
(third-person singular simple present joins, present participle joining, simple past and past participle joined)
To combine more than one item into one; to put together.

The plumber joined the two ends of the broken pipe.   We joined our efforts to get an even better result.

To come together; to meet.

Parallel lines never join.   These two rivers join in about 80 miles.

To come into the company of.

I will join you watching the football game as soon as I have finished my work.

To become a member of.

Many children join a sports club.   Most politicians have joined a party.

(computing, databases) To produce an intersection of data in two or more database tables.

By joining the Customer table on the Product table, we can show each customer's name alongside the products they have ordered.

To unite in marriage.
To accept, or engage in, as a contest.

to join encounter, battle, or issue
Noun
(plural joins)
An intersection of piping or wiring; an interconnect.
(computing, databases) An intersection of data in two or more database tables.
(algebra) The lowest upper bound, an operation between pairs of elements in a lattice, denoted by the symbol ∨.
Origin
From Old French joindre, from Latin iungō ("join, yoke"), from Proto-Indo-European *yeug- "to join, unite".
---
join - Computer Definition
In relational database management, to match one table (file) against another based on some condition creating a third table with data from the matching tables. For example, a customer table can be joined with an order table creating a table for all customers who purchased a particular product. The default type of join is known as an "inner" join. It produces a resulting record if there is a matching condition. For example, matching shipments with receipts would produce only those shipments that have been received. On the other hand, an "outer" join using that example would create a record for every shipment whether or not it was received. The data for received items would be attached to the shipments, and empty, or null, fields would be attached to shipments without receipts.
---