data
[dāt′ə, dat′ə; Brit also dä′tə]
noun
Data is defined as facts or figures, or information that's stored in or used by a computer.

An example of data is information collected for a research paper.
An example of data is an email.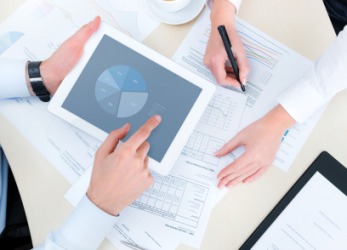 This information being collected is called data.
---
data definition by Webster's New World
plural noun
facts or figures to be processed; evidence, records, statistics, etc. from which conclusions can be inferred; information
information in a form suitable for storing and processing by a computer
Origin: plural of datum: still often so used by scientists
Webster's New World College Dictionary Copyright © 2010 by Wiley Publishing, Inc., Cleveland, Ohio. Used by arrangement with John Wiley & Sons, Inc.
---
data definition by American Heritage Dictionary
plural noun
(used with a sing. or pl. verb)
Factual information, especially information organized for analysis or used to reason or make decisions.
Computer Science Numerical or other information represented in a form suitable for processing by computer.
Values derived from scientific experiments.
Plural of datum.
Origin: Latin, pl. of datum; see datum.
Usage Note:
The word
data
is the plural of Latin
datum,
"something given," but it is not always treated as a plural noun in English. The plural usage is still common, as this headline from the
New York Times
attests:
"Data Are Elusive on the Homeless."
Sometimes scientists think of
data
as plural, as in
These data do not support the conclusions.
But more often scientists and researchers think of data as a singular mass entity like information, and most people now follow this in general usage. Sixty percent of the Usage Panel accepts the use of
data
with a singular verb and pronoun in the sentence
Once the data is in, we can begin to analyze it.
A still larger number, 77 percent, accepts the sentence
We have very little data on the efficacy of such programs,
where the quantifier
very little,
which is not used with similar plural nouns such as
facts
and
results,
implies that
data
here is indeed singular.
The American Heritage® Dictionary of the English Language, 4th edition Copyright © 2010 by Houghton Mifflin Harcourt Publishing Company. Published by Houghton Mifflin Harcourt Publishing Company. All rights reserved.
---
data - Computer Definition
From the Latin datum, meaning what is given. What is known or assumed, and upon which conclusions can be drawn. Factual information in a form that can be input to, created by, processed by, stored in, and output by a computer. Data can take the form of characters such as letters, numbers, punctuation marks, mathematical operators, and control characters. Data also can take the form of photographic display elements, such as pixels. Note: Data is the plural form of the Latin datum, although data is used conversationally to represent both singular and plural.
(1) Technically, raw facts and figures, such as orders and payments, which are processed into information, such as balance due and quantity on hand. However, in common usage, the terms "data" and "information" are used synonymously. In addition, the term data is really the plural of "datum," which is one item of data. But datum is rarely used, and data is used as both singular and plural in practice. The amount of data versus information kept in the computer is a tradeoff. Data can be processed into different forms of information, but it takes time to sort and sum transactions. Up-to-date information can provide instant answers. A common misconception is that software is also data. Software is executed, or run, by the computer. Data are "processed." Thus, software causes the computer to process data.
(2) Any form of information whether on paper or in electronic form. Data may refer to any electronic file no matter what the format: database data, text, images, audio and video. Everything read and written by the computer can be considered data except for instructions in a program that are executed (software).
(3) May refer only to data stored in a database in contrast with text in a word processing document.
data
Variant of datum
noun
pl. data or datums
something known or assumed; information from which conclusions can be inferred
a real or assumed thing, used as a basis for calculations or measurements, as a level (also ) from which elevations and depths are measured in surveying
Origin: Classical Latin what is given, neuter of datus: see date