noun
Values are a person's or society's beliefs about good behavior and what things are important.

An example of values are the accepted beliefs of a family about dating.
---
Values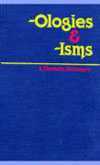 See also ethics; philosophy
axiology
Philosophy.
the study of values, as those of aesthetics, ethics, or religion. —
axiologist,

n.

—axiological,

adj.
floccinaucinihilipilification
the categorizing of something as valueless trivia.
timology
the theory or doctrine of values.
---
values

Noun
plural form of value
a collection of guiding principles; what one deems to be correct and desirable in life, especially regarding personal conduct.
---