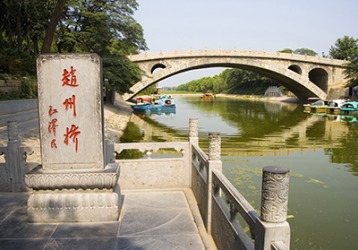 The Zhaozhou Bridge in Hebei Province, China is the oldest example of a segmental arch bridge built over 1,000 years ago.
adjective
The definition of segmental is divided into pieces or relating to the pieces.

An example of something segmental is a math program divided into three courses taken over three years.
---
segmental
having the form of a segment of a circle
of, like, or made up of a segment or segments
---
segmental
adjective
Of or relating to segments.
Divided or organized into segments.
Architecture Of or being an arch in the form of a circular arc of less than 180 degrees.
Related Forms:
---
segmental

Adjective
(comparative more segmental, superlative most segmental)
of, relating to, or constructed from segments
---