noun
The definition of a car is an automobile or the part of an elevator, train, etc. that carries people or freight.

An example of car is a Honda Civic.
An example of car is what people sit in on a train.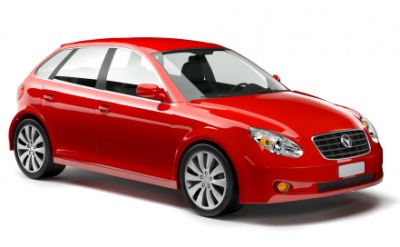 A bright red car.
---
car
noun
any vehicle on wheels

Old Poet.

a chariot
☆ a vehicle that moves on rails, as a streetcar
an automobile
☆ elevator ()
the part of a balloon or airship for carrying people and equipment
Origin of car
Middle English and amp; Norman French
carre
; from Classical Latin
carrum, carrus
, origin, originally , two-wheeled Celtic war chariot ; from Gaulish
carros
(OIr
carr
) ; from Indo-European an unverified form
ṛsos
; from base an unverified form
ers-
, to run from source Classical Latin
currere
, to run,
cursus
, course
---
car
noun
An automobile.
A vehicle, such as a streetcar, that runs on rails: a railroad car.
A boxlike enclosure for passengers and freight on a conveyance: an elevator car.
The part of a balloon or airship that carries people and cargo.
Archaic A chariot, carriage, or cart.
Origin of car
Middle English
carre
,
cart
, from Old North French, from Latin
carra
, pl. of
carrus, carrum
,
a Gallic type of wagon
; see
kers-
in Indo-European roots.
---
car
Noun
(plural cars)
A wheeled vehicle that moves independently, with at least three wheels, powered mechanically, steered by a driver and mostly for personal transportation; a motorcar or automobile.

She drove her car to the mall.

(rail transport, chiefly North America) An unpowered unit in a railroad train.

The conductor linked the cars to the locomotive.

(rail transport) an individual vehicle, powered or unpowered, in a multiple unit.

The 11:10 to London was operated by a 4-car diesel multiple unit

​(rail transport) A passenger-carrying unit in a subway or elevated train, whether powered or not.

From the front-most car of the subway, he filmed the progress through the tunnel.

A rough unit of quantity approximating the amount which would fill a railroad car.

We ordered five hundred cars of gypsum.

The moving, load-carrying component of an elevator or other cable-drawn transport mechanism.

Fix the car of the express elevator - the door is sticking.

The passenger-carrying portion of certain amusement park rides, such as Ferris wheels.

The most exciting part of riding a Ferris wheel is when your car goes over the top.

The part of an airship, such as a balloon or dirigible, which houses the passengers and control apparatus.
(sailing) A sliding fitting that runs along a track.
(uncountable, US) The aggregate of desirable characteristics of a car.

Buy now! You can get more car for your money.
Origin
From Middle English carre, from Anglo-Norman carre (from Old Northern French, compare Old French char), from Latin carra, neuter plural of carrus ("four-wheeled baggage wagon") Compare Celtic carr (two-wheeled chariot), from Gaulish karros, from Proto-Indo-European *krsos, from Proto-Indo-European base *kers- ("to run").
Origin
Acronym of contents of the address part of register number. Note that it was based on original hardware and has no meaning today.
---
car - Computer Definition
(Computer-Assisted Retrieval) Systems that use the computer to keep track of text documents or records stored on paper or on microform. The computer is used to derive the location of a requested item, which must be manually retrieved from a shelf, bin, or microform. See also char.
---
car - Investment & Finance Definition
A unit quantity of an item, such as a contract, that is traded in the commodities market. For example, a car of bellies may refer to a contract on pork bellies. The term comes from the fact that quantities of the product specified in the futures contract correspond to the capacity of goods that can be packed into a railroad car.
---