car

car.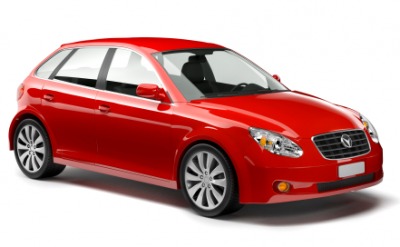 A bright red car.
noun
The definition of a car is an automobile or the part of an elevator, train, etc. that carries people or freight.

An example of car is a Honda Civic.
An example of car is what people sit in on a train.
---
car
any vehicle on wheels

Old Poet.

a chariot
a vehicle that moves on rails, as a streetcar
an automobile
elevator (noun)
the part of a balloon or airship for carrying people and equipment
Origin of car
Middle English and Norman French
carre
from Classical Latin
carrum, carrus
, origin, originally , two-wheeled Celtic war chariot from Gaulish
carros
(OIr
carr
) from Indo-European an unverified form
??sos
from base an unverified form
?ers-
, to run from source Classical Latin
currere
, to run,
cursus
, course
---
car
noun
An automobile.
A vehicle, such as a streetcar, that runs on rails: a railroad car.
A boxlike enclosure for people or cargo on a conveyance: an elevator car.
The part of a balloon or airship that carries people or cargo.
Archaic A chariot, carriage, or cart.
Origin of car
Middle English
carre
cart
from
Old North French
from
Latin
carra
pl. of
carrus, carrum
a Gallic type of wagon
; see
kers-
in Indo-European roots.
car.
---
car

Proper noun
The most widespread of the Nicobarese languages spoken in the Nicobar Islands of India (ISO 839-3 code "caq").
---
car - Computer Definition
(Computer-Assisted Retrieval) Systems that use the computer to keep track of text documents or records stored on paper or on microform. The computer is used to derive the location of a requested item, which must be manually retrieved from a shelf, bin, or microform. See also char.
---
car - Investment & Finance Definition
A unit quantity of an item, such as a contract, that is traded in the commodities market. For example, a car of bellies may refer to a contract on pork bellies. The term comes from the fact that quantities of the product specified in the futures contract correspond to the capacity of goods that can be packed into a railroad car.
---